I decided that I'd rather take a mild, streetable rig and make it handle some good trails than take my fairly well built rig with a lot of issues and make it streetable. I'd been looking to sell or trade it and pick something else up, so I ended up taking a trip to Steamboat Springs yesterday and trading my big dumb Jeep for this smaller dumb Jeep. It's a 1993 YJ, 2.5L, 5 speed, 2.5" SUA lift, 33" Goodyear Duratracs, D30/D35 open/open 4.10's. The kid I got it from said that it grinded going into all gears and that they clutch was almost gone. I had to pump the clutch quite a bit to get it up on the trailer, but I had an idea that it was probably either just the master or slave cylinder. After chatting with Avanteone this morning about it, I bled the clutch and it seems to be working fine now. Time will tell if either the master or slave is bad and letting air into the system, but those are way cheaper than a new trans and clutch.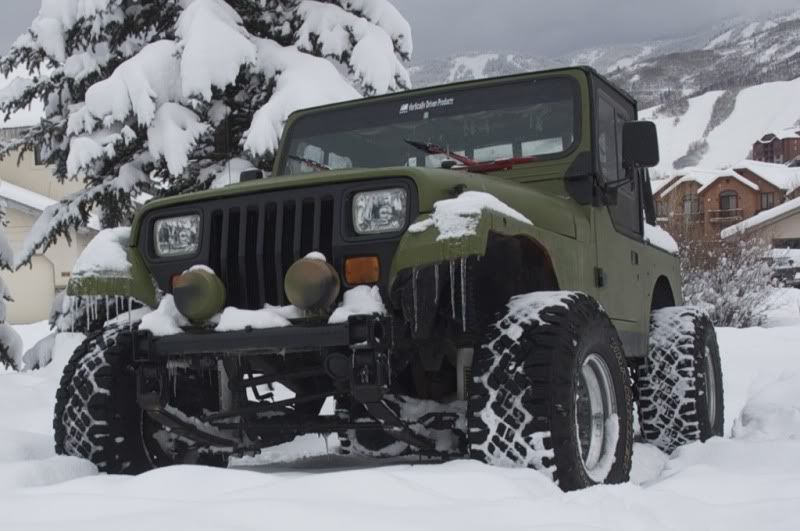 While bleeding the clutch I found this high flow airbox mod.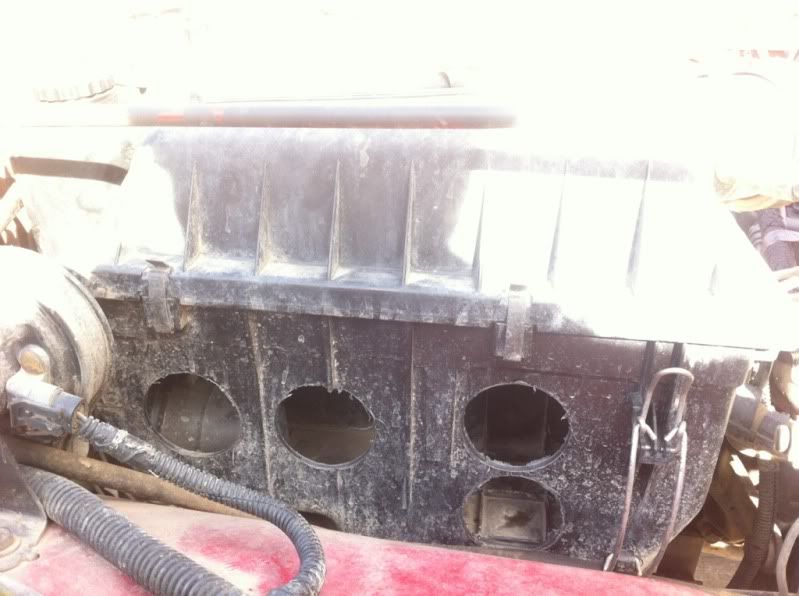 After bleeding the clutch and before taking it off the trailer today, I removed the front and rear trackbars. They had drop brackets installed for the lift, but all the bolts were loose and they were just rattling around. While doing that I found this custom exhaust work
and also found that the driver's side rear lower shock mount had been ripped off and rather than replace/fix it, the shock was just removed completely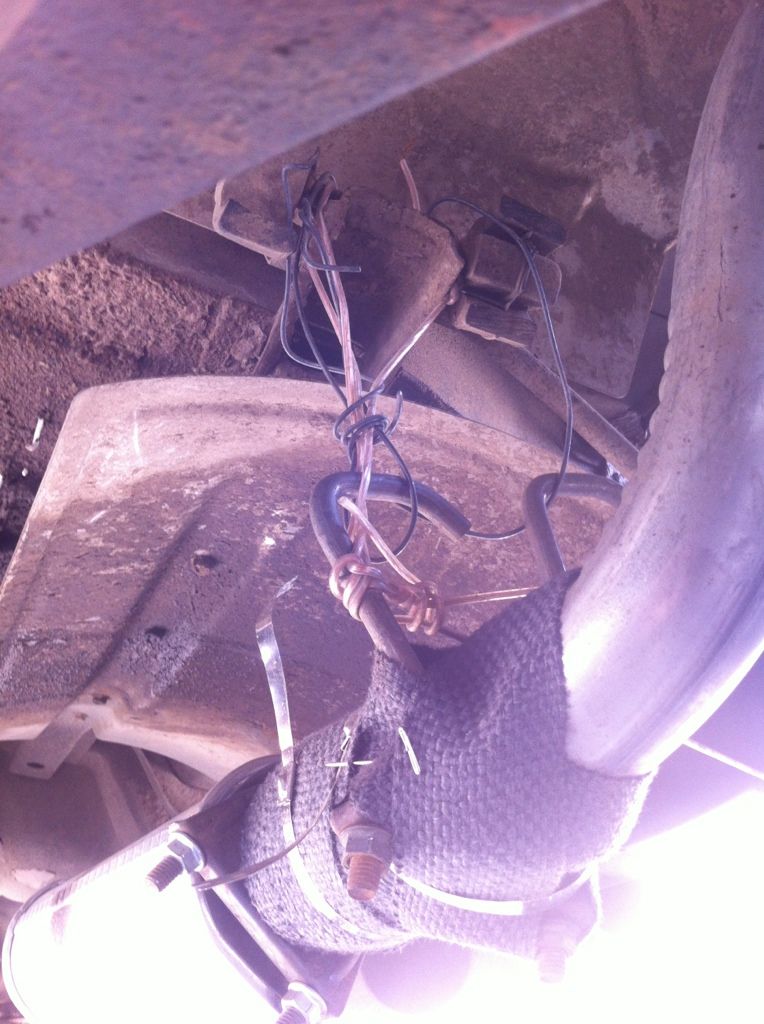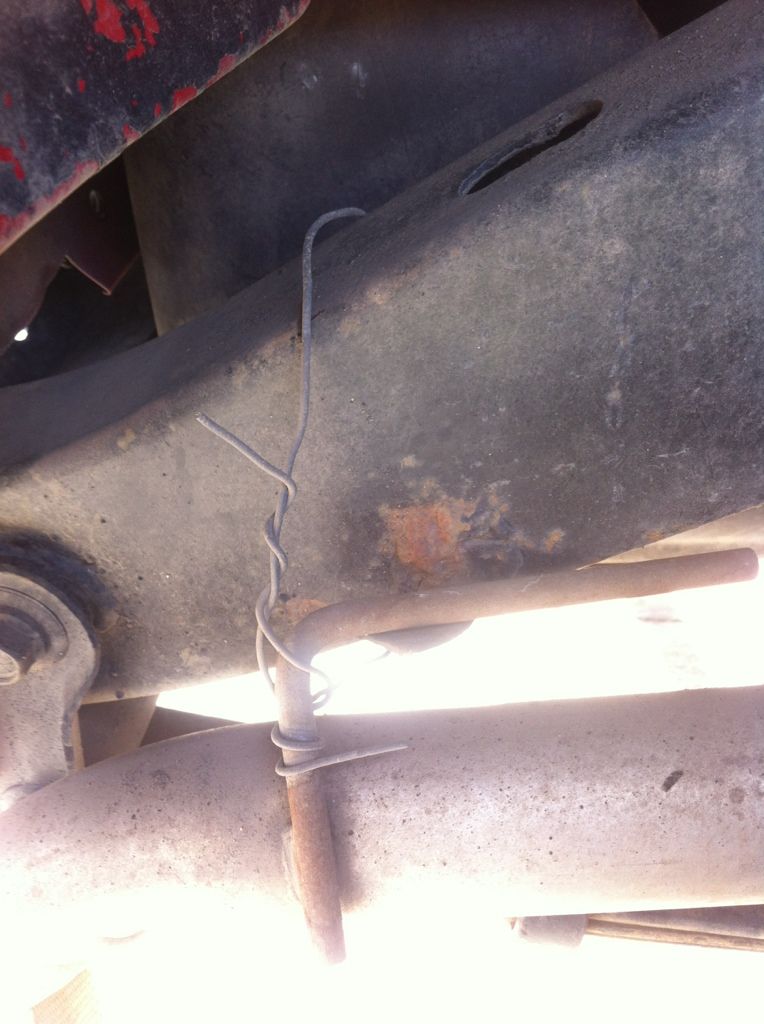 Did a little trailer flexing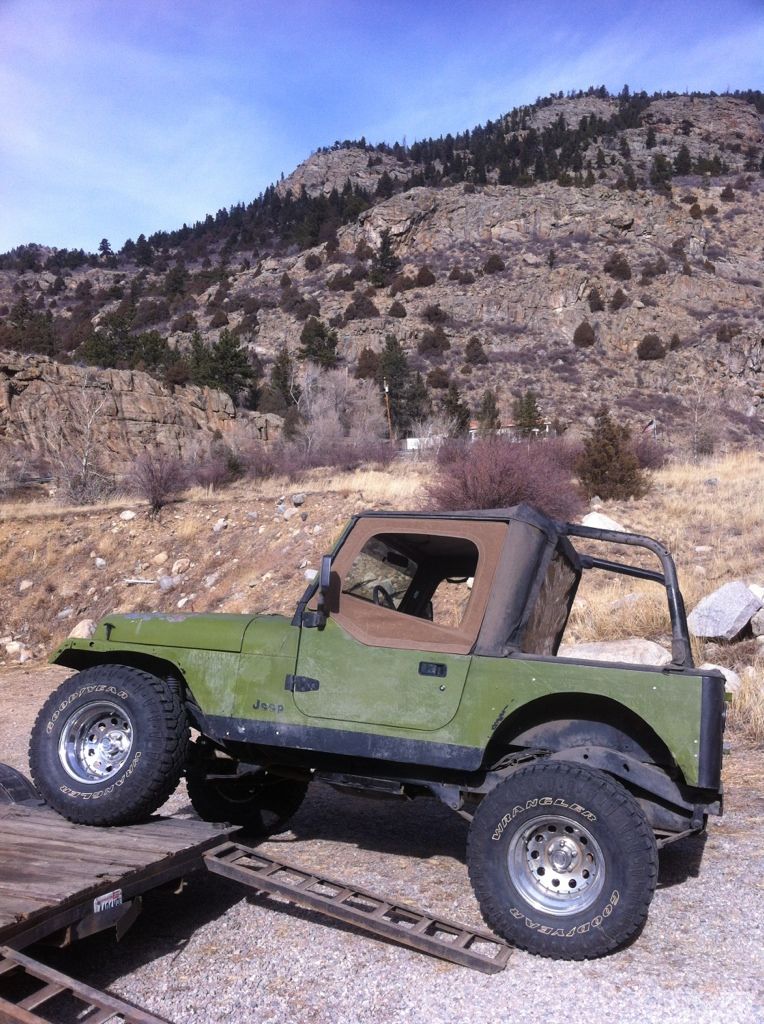 Then a little rock flexing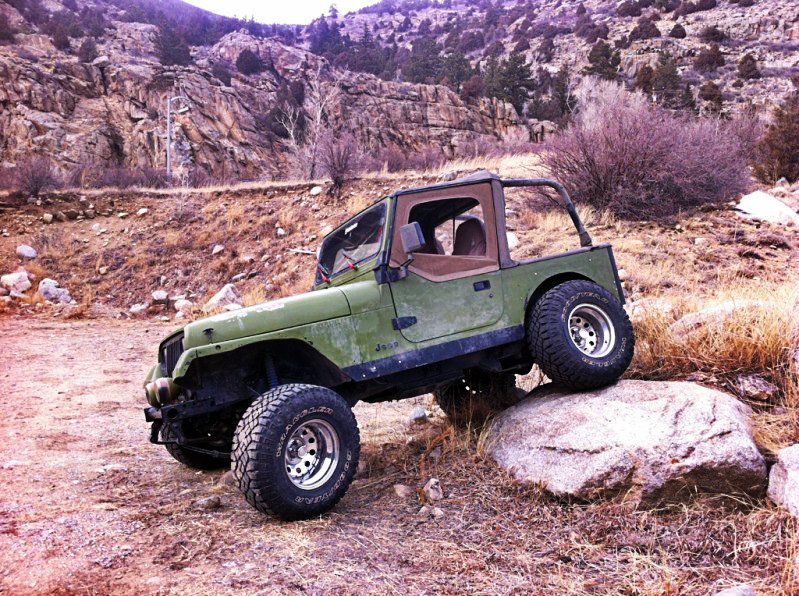 Current plans are to daily drive it while throwing some parts at it to make it a decent wheeler. I have a Warn winch w/Masterpull XD rope I'm gonna toss on it tomorrow. I'll swap the rearend (most likely an 8.8) and probably just throw a locker and shafts in the front for now. I do have a set of 1 ton axles sitting here, but the front is a Chevy D60 and a passenger drop axle.
_________________
trophygirl wrote:
The price goes up for every penetration