Working on the grill today since its Friday I am going to be finishing it tomorrow.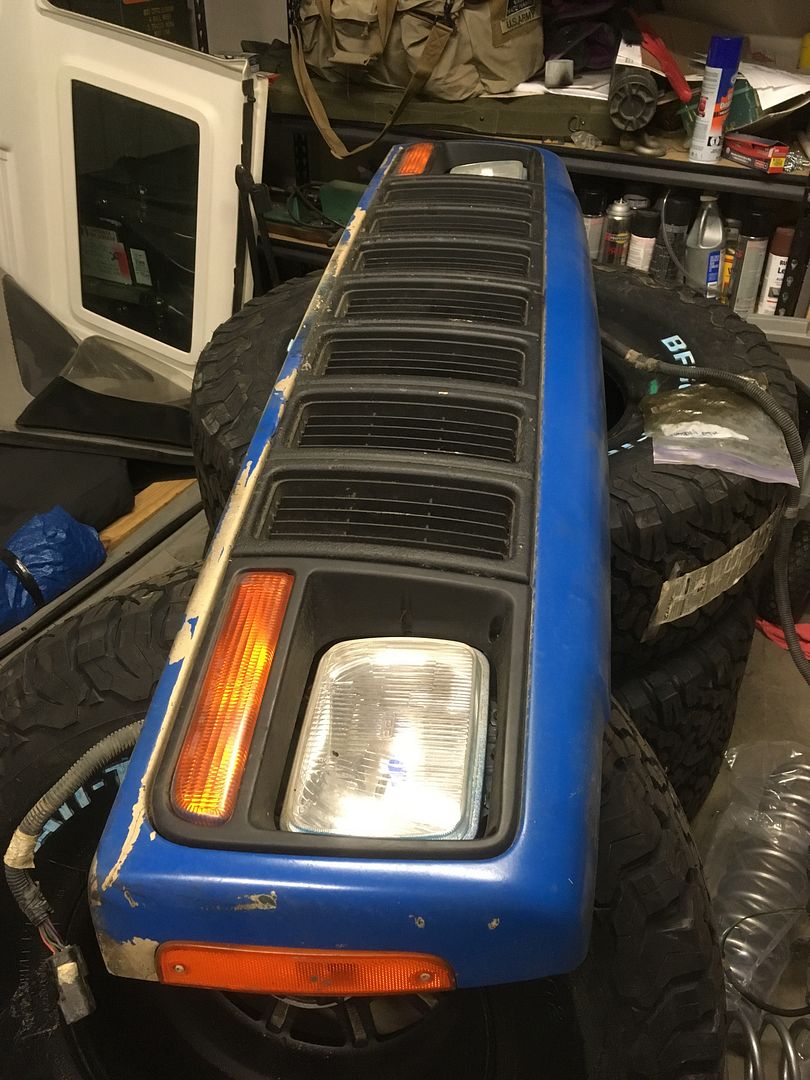 Since in 1997 the XJ changed the wiring a bit and the MJ was never made that late here is what I had to do.
1990 Comanche original wiring plug for the headlights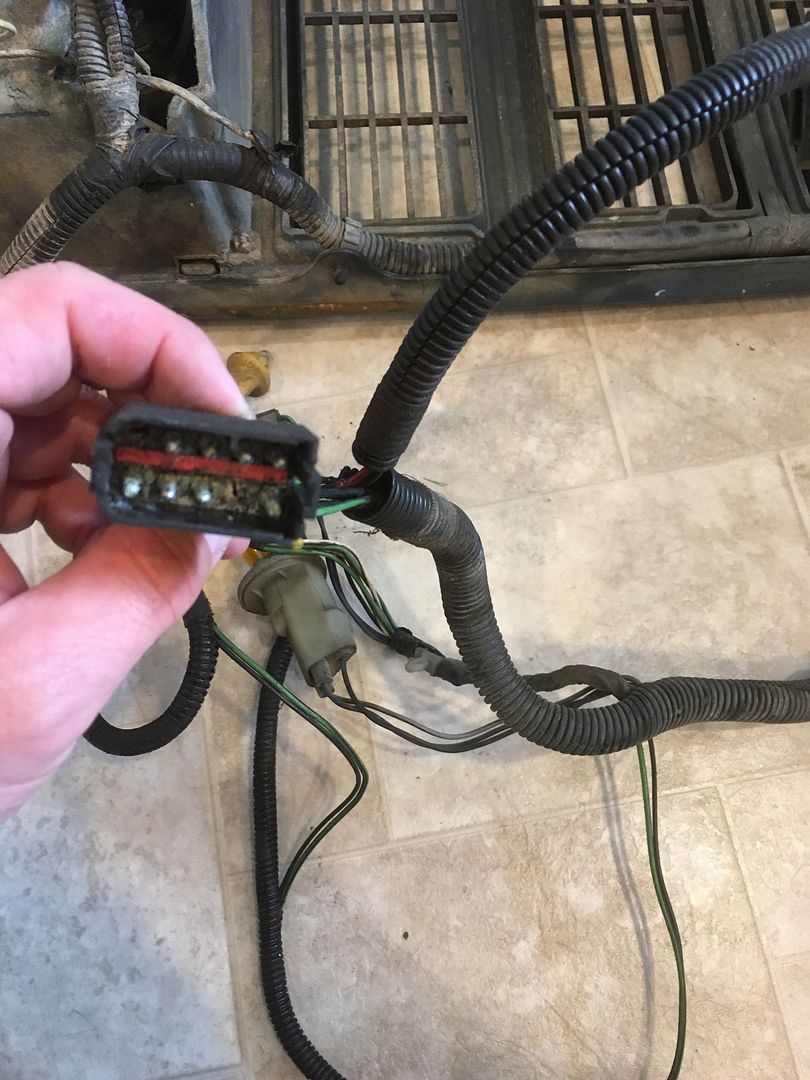 And here is the XJ 97and newer plug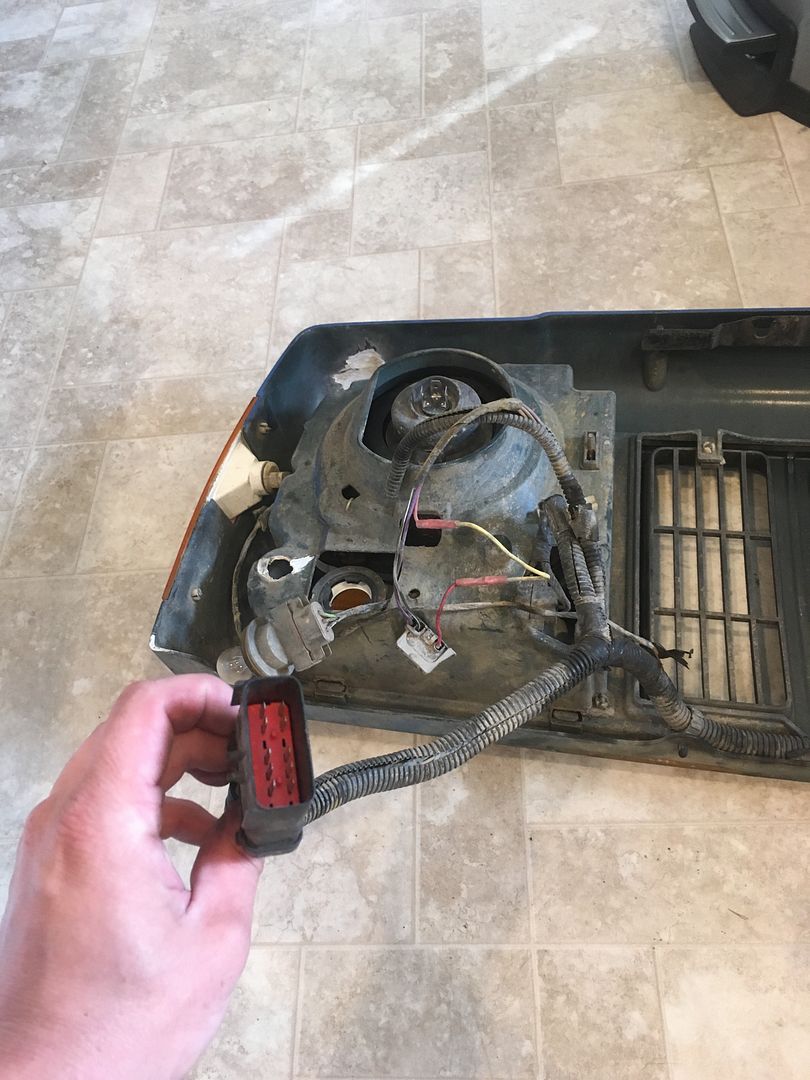 First thing I did was remove the two amber light housings the one for the side and the front one for the turn signal.
Next was to strip out all the wiring from the XJ wiring. then to cut it apart to remove the two turn signal wiring for both sides. You could just add one more turn signal to each side. I did not want to do that since then you will have another set of different bulbs then the newer ones.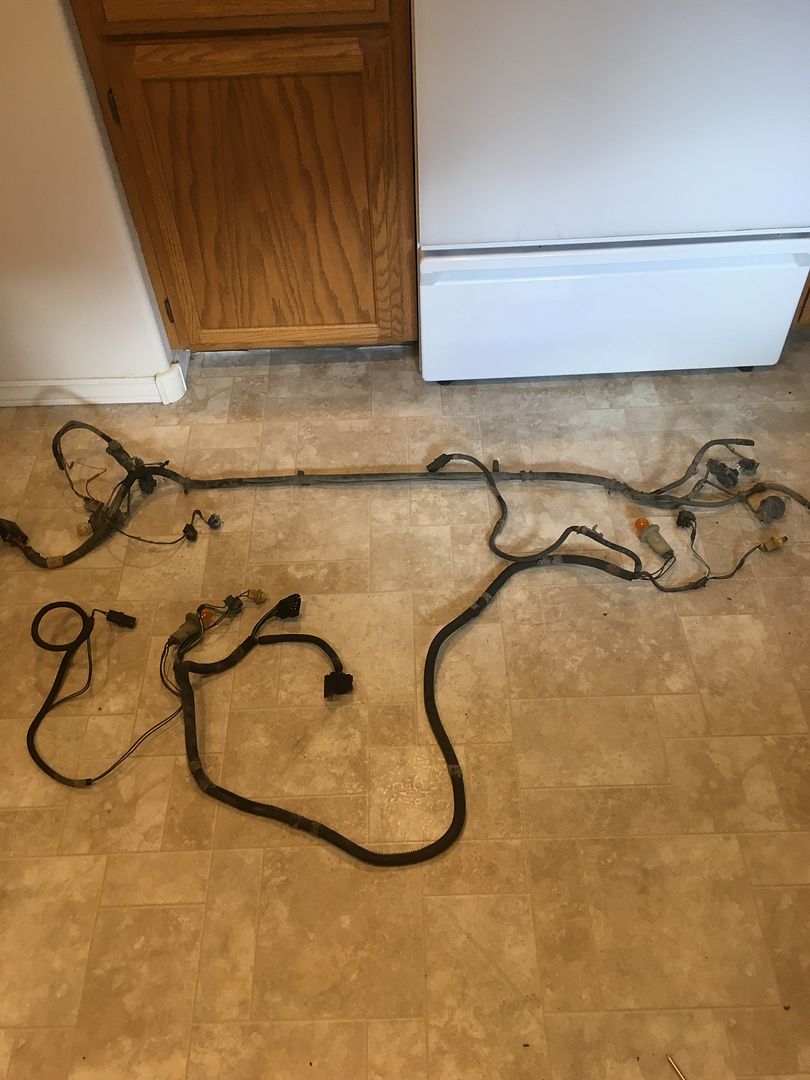 Here is the wiring differences, you have the old style (black gray blue) and the new style (black green brown). The turn signals have a high and a low light. To make it work correctly this is how each is wired.
New style 97 and newer cherokees
Black (ground)
Green (high which is the blinker)
Brown (low that one is your running lights)
Old style 96 and older cherokees and 92 and older comanches
Black (ground)
Gray (high which is the blinker)
Blue (low that one is your running lights)
Connect the same type of wires together and your done. More pictures to come