The trail system in Naches offers something for everyone and you can cater your run to your comfort level. Depending on the weather, you can either expect mud (or even snow) in places or copious amounts of dust landing on your sunburn; so plan accordingly.
For stock or mildly built rigs there are plenty of FS roads to explore, all with amazing scenery. You don't have to have a well-built Jeep to enjoy what the area has to offer so don't worry about your rig not being suitable. Just make sure you have a reliable rig with enough fuel, food and water, and a CB and recovery equipment and you'll be set.
For the more experienced wheelers and well-built rigs there are plenty of challenging trails to test your rig, and skill too.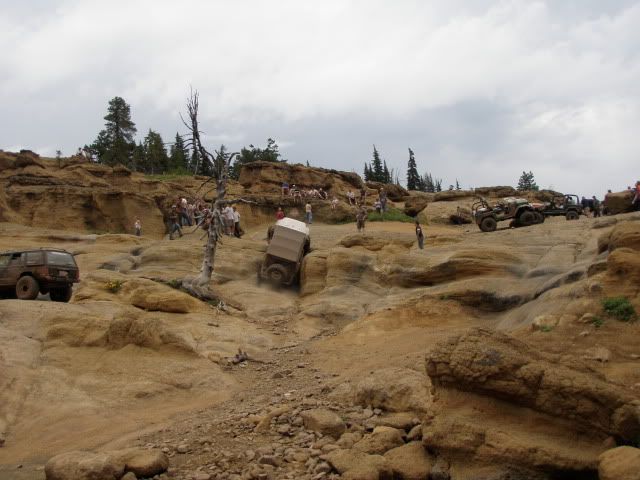 Please take the time to review
Min. Vehicle Equipment & Behavior Standards for PNWJeep runs
_________________
_______________________________________________
http://www.auburncarrepair.com
http://www.jeepglass.com
http://www.masterpull.com
bmfm64 wrote:
I've got a bad flipper.