Not a lot going on the last couple weeks. Been pretty busy traveling for work, with kids spring sports, and the inevitable yard work and home projects that this time of year brings. I have managed to sneak in a little Jeep time.
Got the welds ground out and the inner C's knocked off my HP Dana 44. That sucked. Not as bad as I thought it would... but still, it sucked and required a victory beer.
MMM Kulshan Bastard Kat IPA.
I'm narrowing to Waggy width, so I did all the maths, measured and marked out 3.106" on the short side and 1.786" on the long side. Did all the maths again, and remeasured. then again, and again and again. A dozen times through the math and measure and I felt like I was good to go. Jigged everything up in my chop saw, made sure it was level and square to the fence and went to town.
Ooohhh sparky pics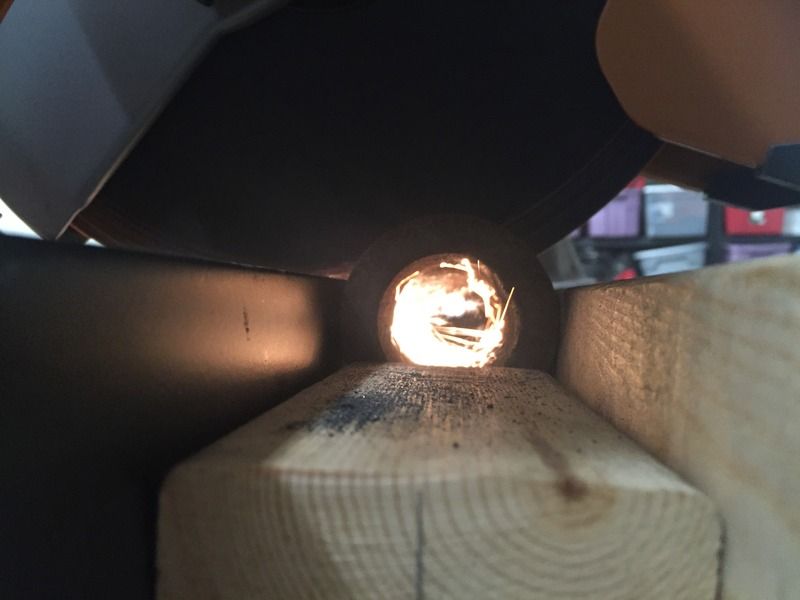 I was using the crappy blade that came with my saw for the first cut. It took forever
The second cut I switched to a new Diablo blade. Like budda!
So that's basically going to sit as it is for a bit while I gather up more parts. I also need to wait until I can get it under the jeep and measure for pinion angle and caster but I'll need to be closer to my final ride height before I do that. More waiting.
Dropped off my half doors this week for paint. getting a screaming deal on that so hopefully I won't be screaming when I rub them on things. I also ordered new mirrors, weatherstrip, and interior and exterior door handles, as well as cleaned up the faded light grey for panels and resprayed them in black to match my interior. I didn't take pictures of any of that. ( This pic thread SUCKS!)
Today I messed around a bit with my ARB compressor, got it mounted and the wiring roughed in. I still need to figure out where I want to put my switches.
Perfect little spot for it on the front fender
I also mounted my VHF radio and roughed in the wiring for that.
I had been really frustrated trying to figure out what I was going to do with the antenna and mount. I wanted to keep the back end simple, clean and uncluttered. so I ended up integrating it into my LiteDot LED 3rd brake light/license plate light which is centered on my tailgate.
I think it came out pretty well.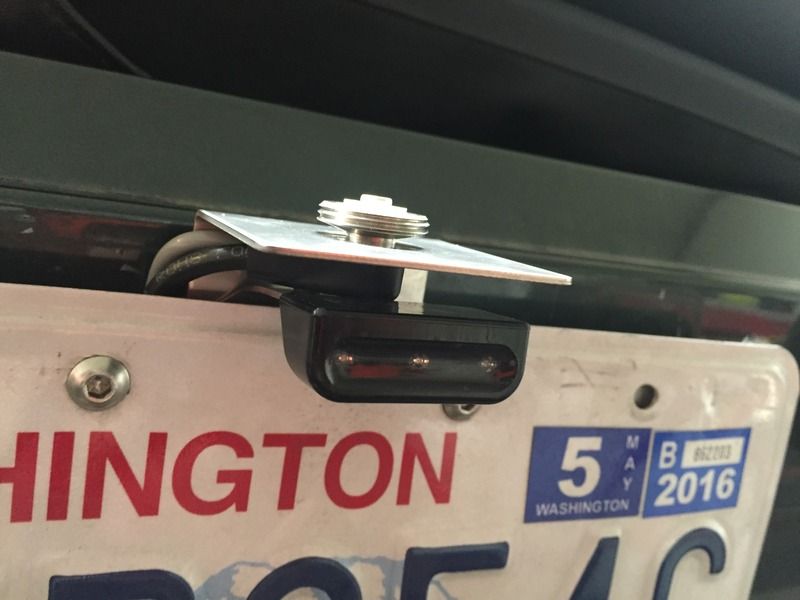 That's pretty much it for now. With the weather begin so nice I pulled the hard top, installed my spiderweb shade and put on the soft top, but I haven't put it up yet.
Looking forward to getting out and actually using this thing this spring!