But wait, you say... That last picture doesn't have 32" BFG All Terrains in it.... and are those aluminum fenders I see?
Very good! gold star for you!
Next up I started on the body armor, Genright Aluminum High Line fenders:
Front fell off: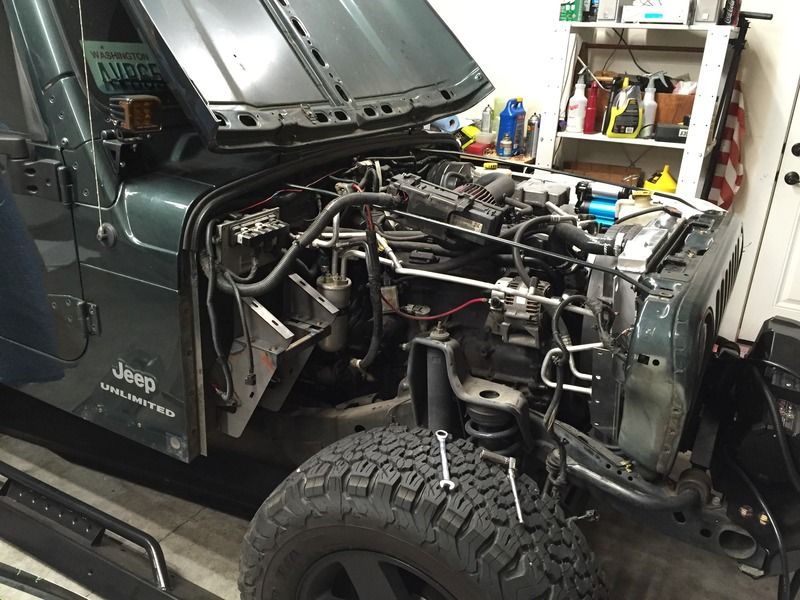 Front fell on:
These actually went together WAAAAY easier than I was expecting. It really wasn't that bad at all. Having the Genright bracket kit helped, even though I only ended up using 50% of it, customizing some of it as I went.
Component layout on inner fenders. Pretty impressed with the amount of room I still have: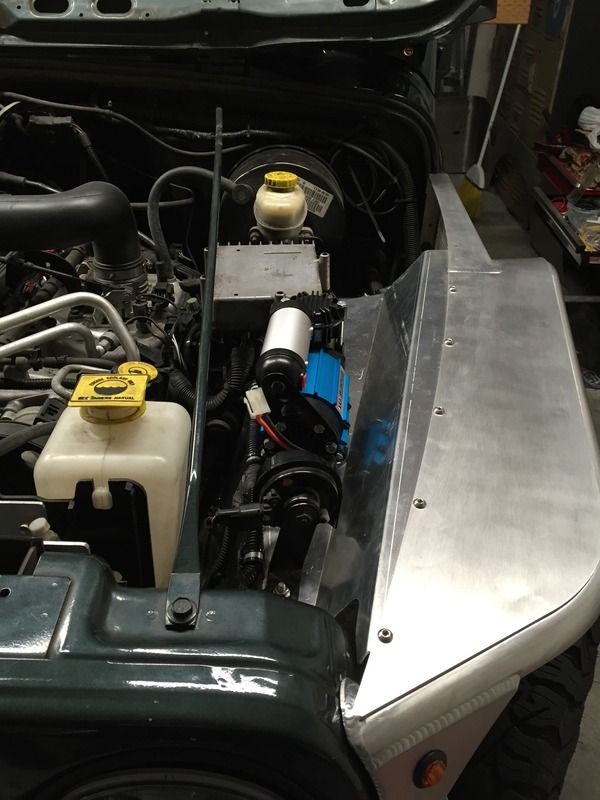 Everything done up for now, I think it's pretty fresh and clean, clean:
Point of no return number one for the week was cutting up the hood. Luckily I had My buddy Hans, You might remember him as Xjourney from the NAXJA days there to lend a steady hand and eye for good lines: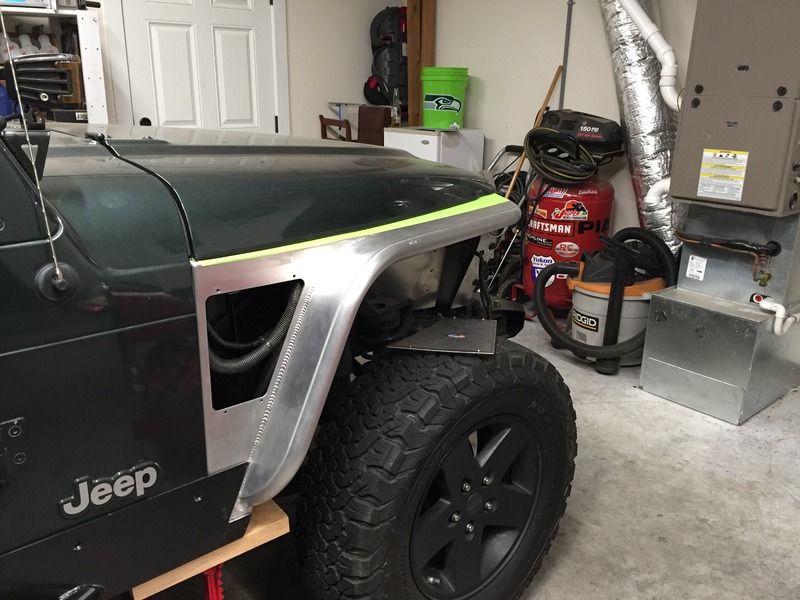 We ended up lifting the grill by a 1/4" to get a tighter line on the front of the hood. Amazing what a difference that little but makes. While he was at it I and him install my PSC hood louver christmas present from my wife: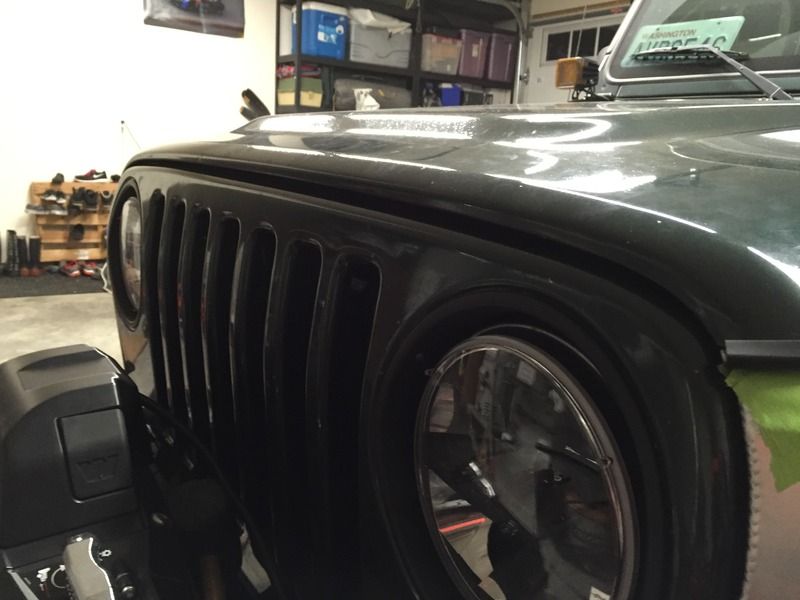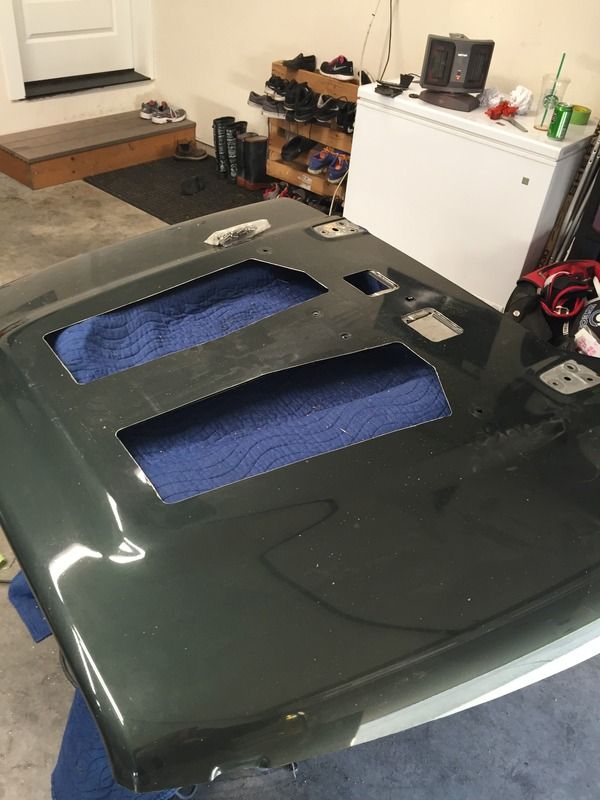 A little touch up paint, some door edge molding, and hood pins and it was done. out of the whole thing I think I'm probably happiest with this. He had quite a bit of time into it, mainly while JB and I stood around drank beer and ridiculed him.
Random Shopping list for the week... Why gas masks? Because 3 men and beer. Everything else is self explanatory:
Started mocking up the GenRight Alu rear corners. They went pretty smoothly:
Corners and fenders on, time to start fitting the rockers: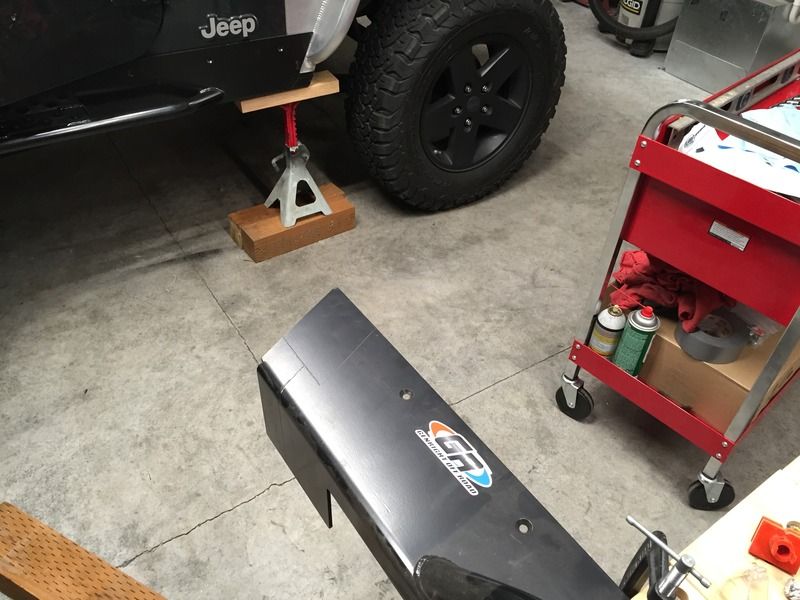 Cut and notch to fit High Lines:
Rear High line fenders mocked up and installed:
The round wheel opening under the square cut fenders looks ridiculous, so lets try this instead. Rear trimmed. LOTS of room: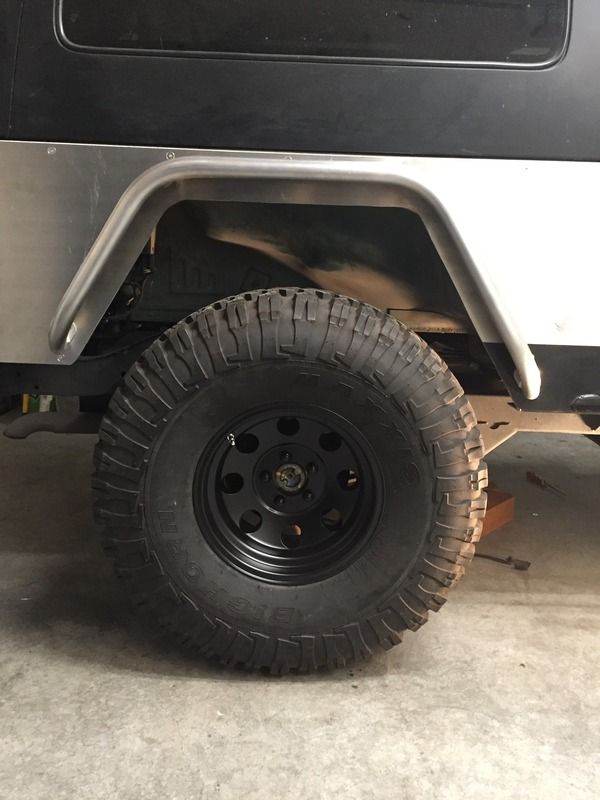 Crap... except now the charcoal canister and Evap junk is out in my wheel well: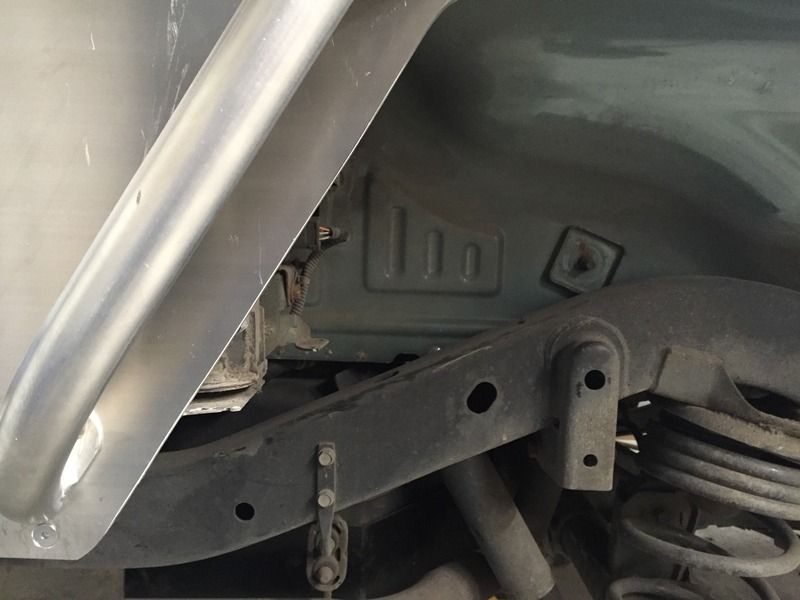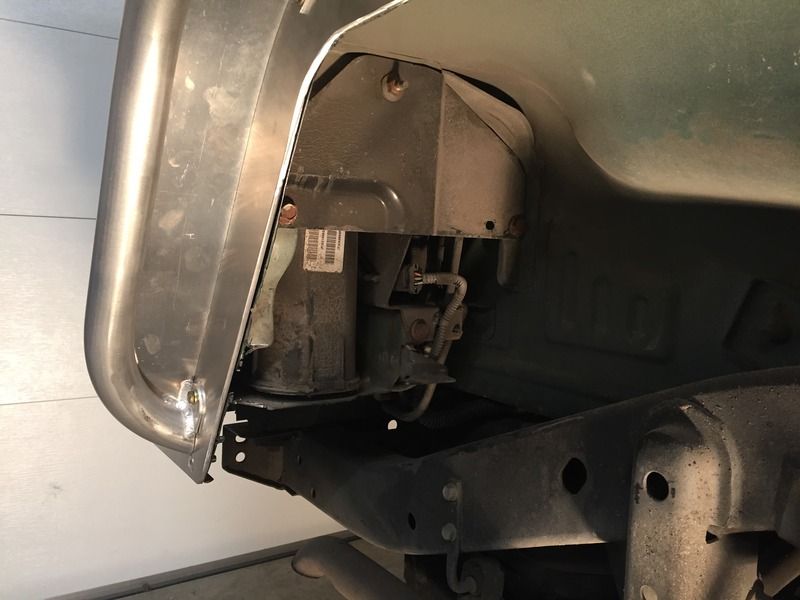 No worries. Remove the charcoal canister, reroute some of the evap lines and shift the mounting a little: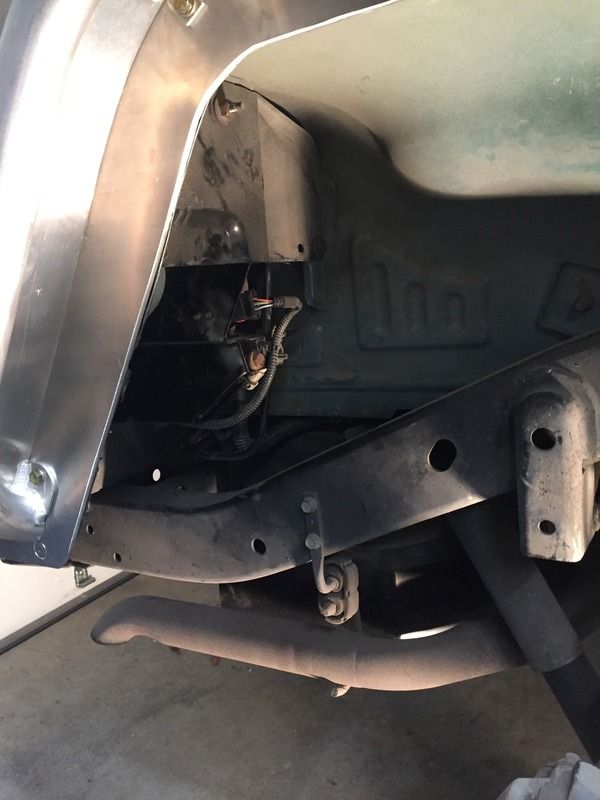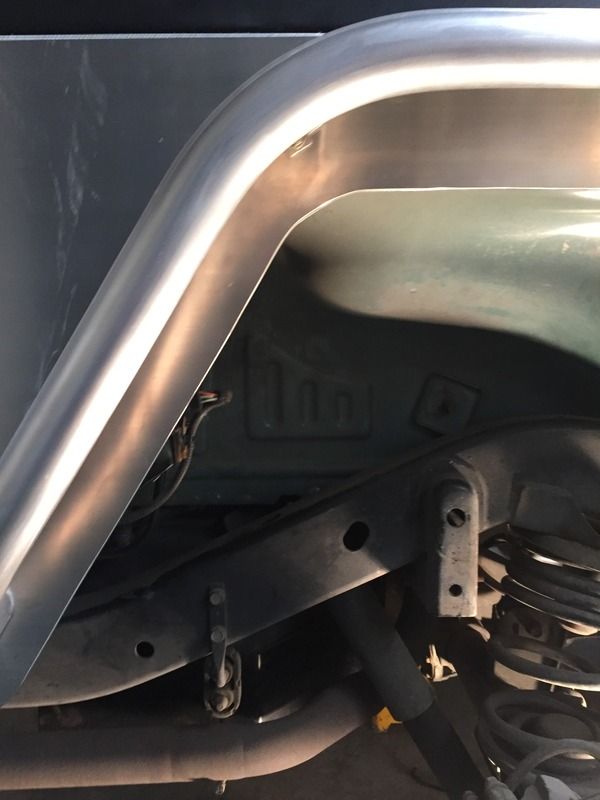 The wiring connecter only looks like its in the path of wheel travel, it's actually way inboard.
Corners and fenders on... I decided I wasn't going to run my tailgate mounted spare so I Booty fabbed up a rear license plate holder, and wired in an ORO LED license plate light/3rd brake combo with the Max built trail tails. You can also see the Genright Crawler Fuel tank skid I installed:
To top it all off I threw on some 35in Maxxis Bighorns, and this is where I stand today. Sorry, Crappy parking lot shot. I haven't had time to get much else: