So after starting my brewery last year in April, blowing my knee out in August, and buying a house in October, I've finally had some time and space to start working on this turd. I've been steadily collecting parts all along and the project is starting to take shape and have a direction.
After getting moved into the new house, I immediately put the Jeep on jack stands and tore out the D30. About a year ago I got a smokin' deal on a YJ D30 w/4.56's, chromo shafts, and a Teraflex high steer knuckle. Got the old one out and the new one in.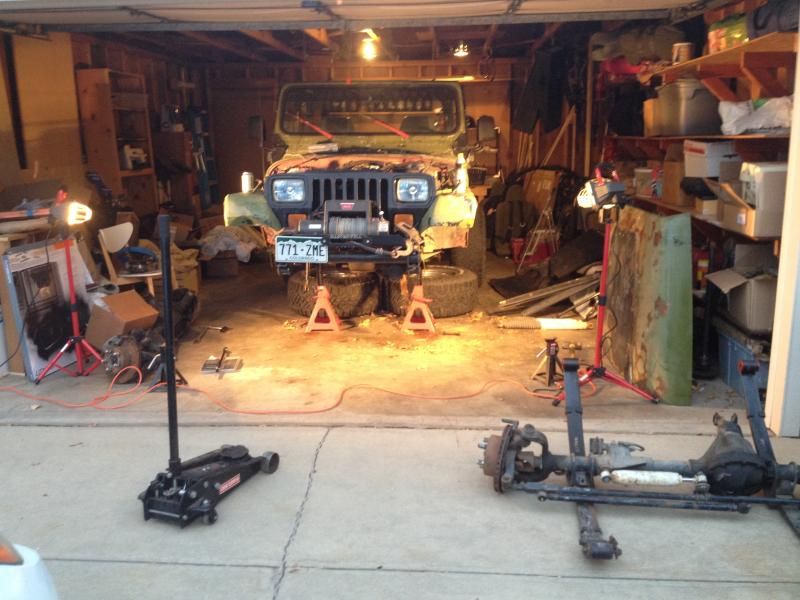 While tearing out the D30 I discovered that my front shackle hangers were badly cracked, so I ordered new ones from Ruff Stuff. Around the same time I bought Eastwood's new 250amp 230V inverter MIG welder. I'm not an experienced welder by any means, but so far I've been really happy with the machine. First beads I've laid in 4-5 years.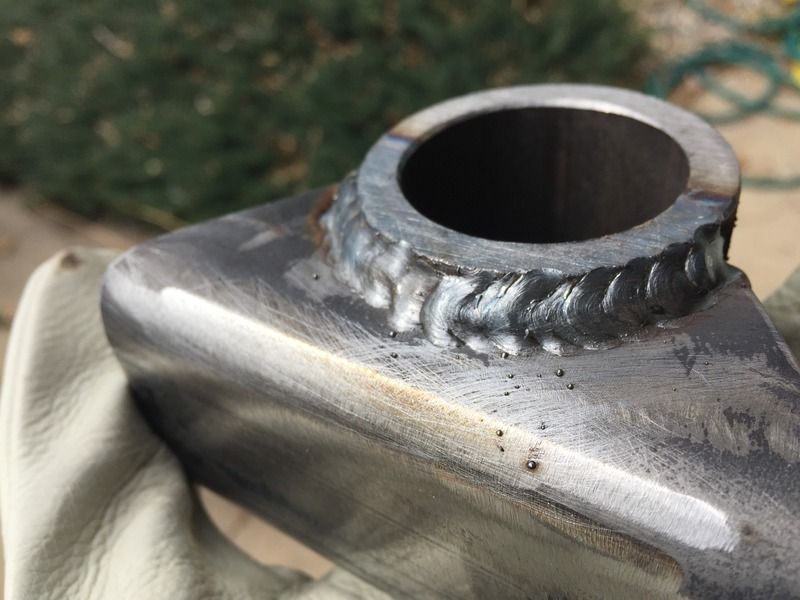 I took a trip sans Jeep out to Moab to kick it with the PNWJeep, POR Wheelers, and CRAWL crew and had a helluva time. While out there I picked up a Rampage frameless soft top from John M and a high clearance fiberglass hood from Chris Durham. I've always wanted one of his hoods and it will really open up the front for tire clearance and suspension travel.
This pic shows the stock fender still in place with the hood laid in place to show the difference in clearance.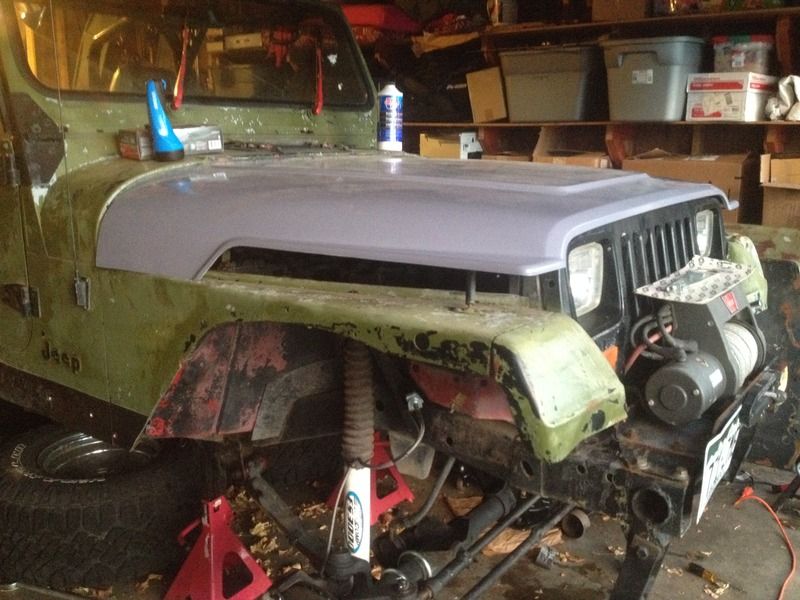 Here's a pic with most of the stock inner & outer fender removed and a 33" Duratrac rolled in place to see how it looks. Need bigger tires for sure.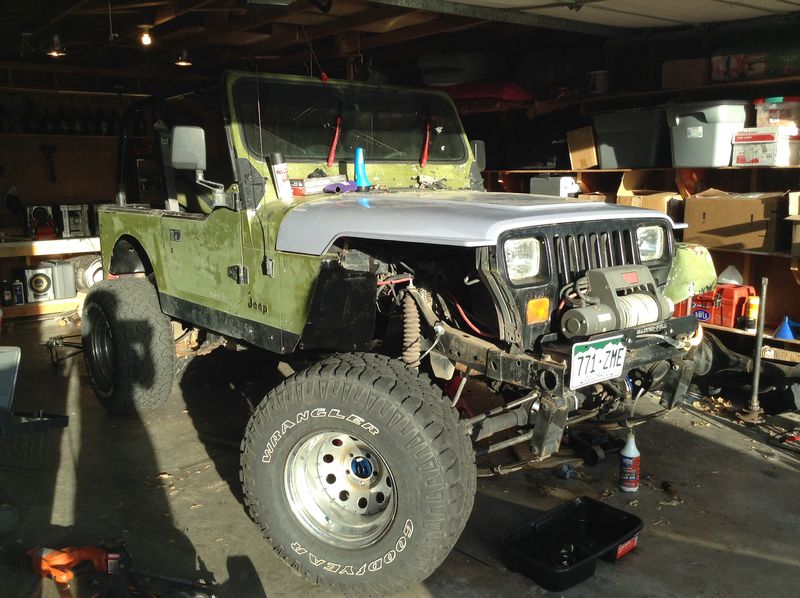 My wife ordered a Poison Spyder hood louver kit for my birthday two years ago. I never wanted to go through the trouble of putting it on my beat up old hood, but it's going to look badass on the new fiberglass hood.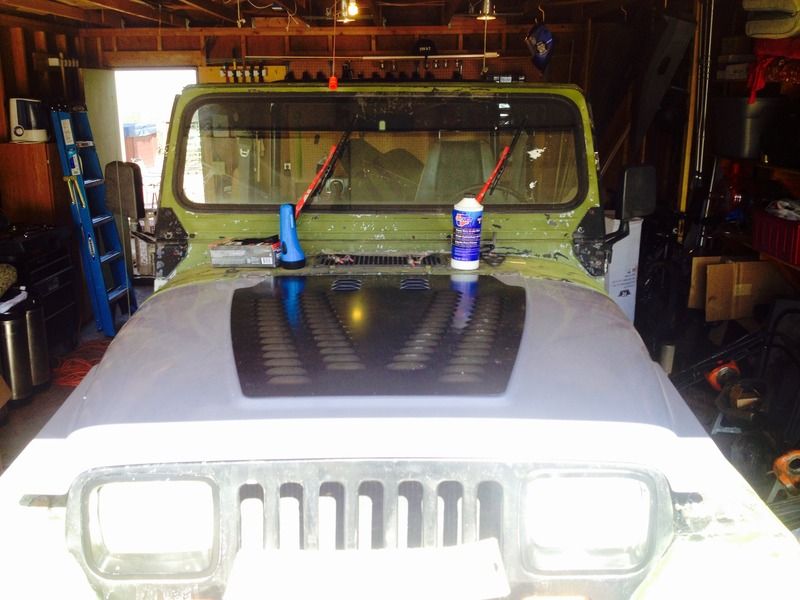 Today I got the hood pins mounted and set the hood back into place. Just need a new set of hood hinges and I'll be good to go.
I picked up a set of Mastercraft military surplus seats with harness last year and started mounting the passenger seat last week. Made some basic mounts to adapt them to the stock YJ seat mounts. It looks good and is comfortable, but sits a bit too high. Might just run them like this until I do a full cage and mount them to that at a proper height.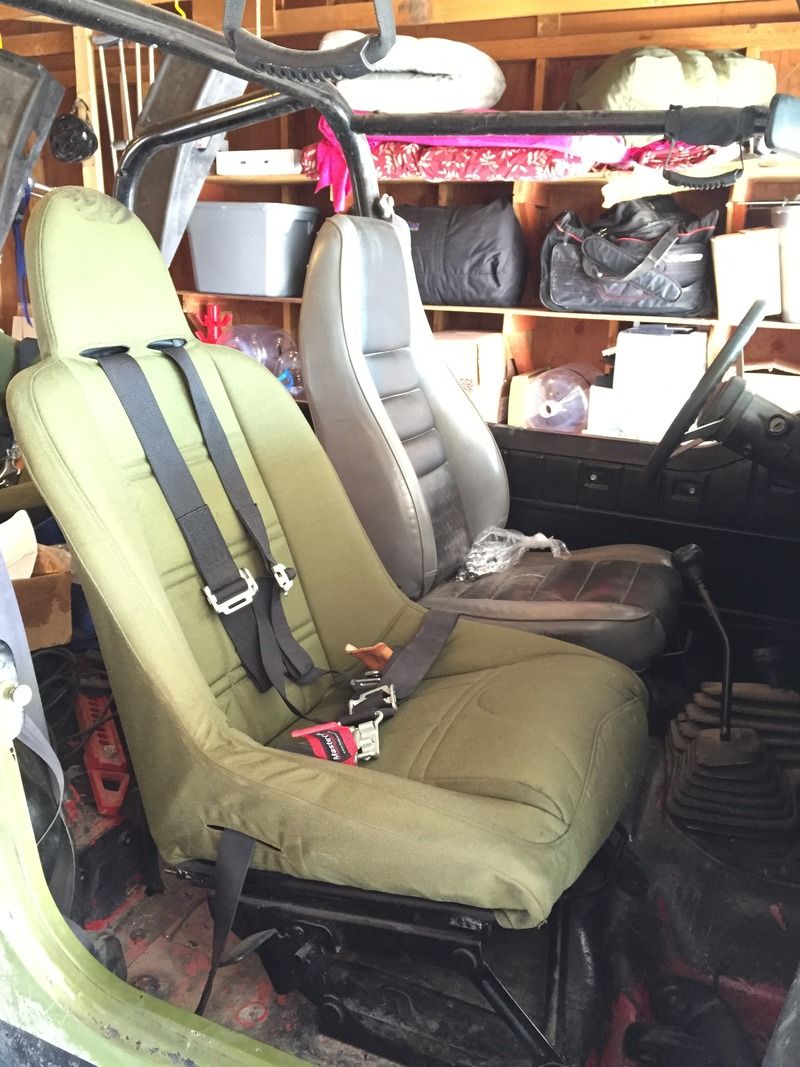 I had just started to install a Ford 9" rearend last weekend that I picked up a while back. The plan was to run it 31 spline and get the 3rd member I already had sitting around regeared to 4.56 to match the new front D30.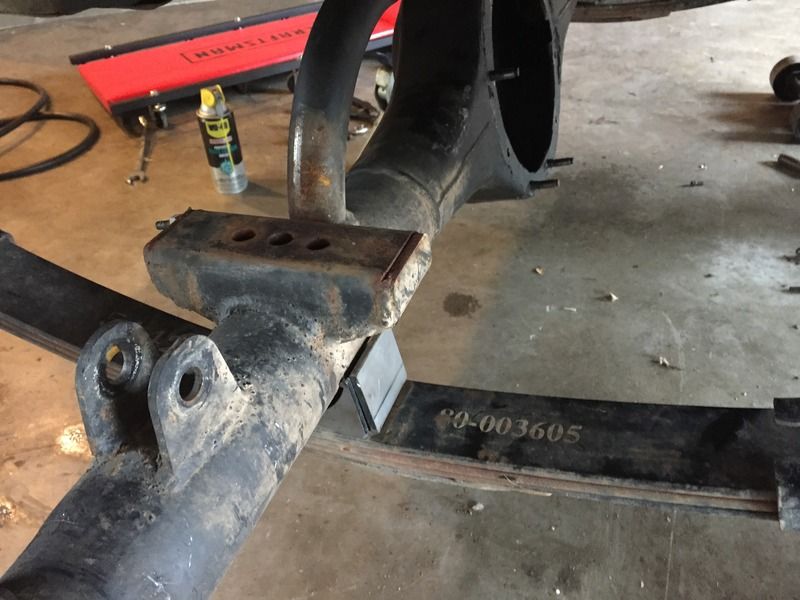 Plans changed when I found a complete built rear 9". Same housing as what I already had, but with 4.56's, Detroit locker, and 35 spline Moser shafts. I'll be getting that next week when the guy brings it back from his shop in Grand Junction, CO.
In the meantime, I met up with a guy today and picked up a Currie HP 9" 3rd member with 4.56's and a 35sp Detroit for the Spidertrax front housing I've been collecting parts for. Still a long ways to go with that, but by the time I have all the parts to put it together, I'll be linking at least the front when I install it.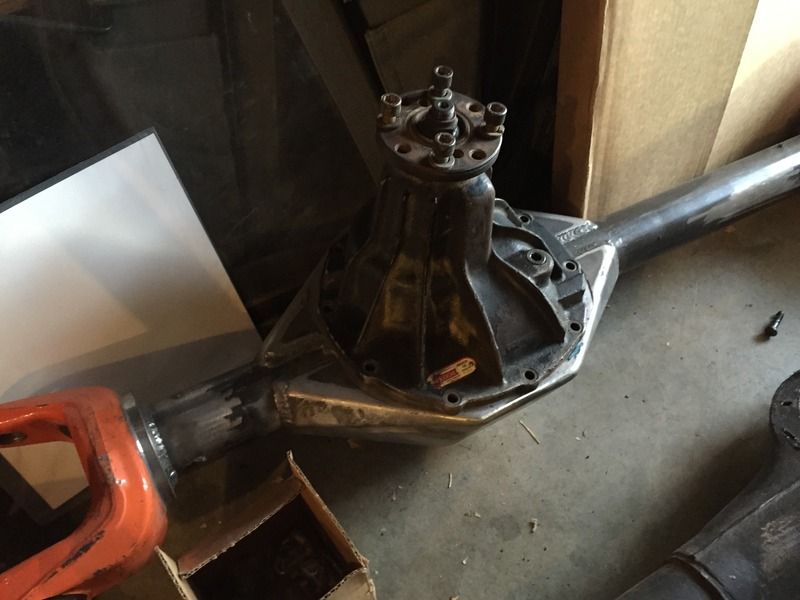 I sold my 33" Duratracs and will be getting 35-37" tires soon. The current lift setup is 4" springs (unsure what brand) in a SUA configuration, I'm planning to switch those out for Wagoneer 7-leaf front springs F&R and keep it SUA. That will lower the rig a about 2" inches, along with giving me 2" more wheelbase front and rear. I'm going to install a JB Conversions HD Super Short SYE and CV driveshaft once I get the rearend installed and everything is measured. I'll also be welding in Barnes 4WD shock towers front and rear to get some longer Bilsteins in place. I ordered a custom GPS Speedometer from Speedhut, which should be pretty cool. It fits into the stock dash and I'll never have to worry about regearing or changing tire size again. So that's where I'm at currently. I've been getting about 1 weekend day and an hour or two a week to plug away at stuff and it feels good to be doing something outside of the brewery finally.
_________________
trophygirl wrote:
The price goes up for every penetration