Tubed out the rest of the front end. There's more tubes to add for supports but not much. I wanted to run bars across the cowl at the hood line and down to the cross over bar on the shocks but that will have to wait. It would add a lot of weight too and complicate things so I will hold off. What does everyone think??? :D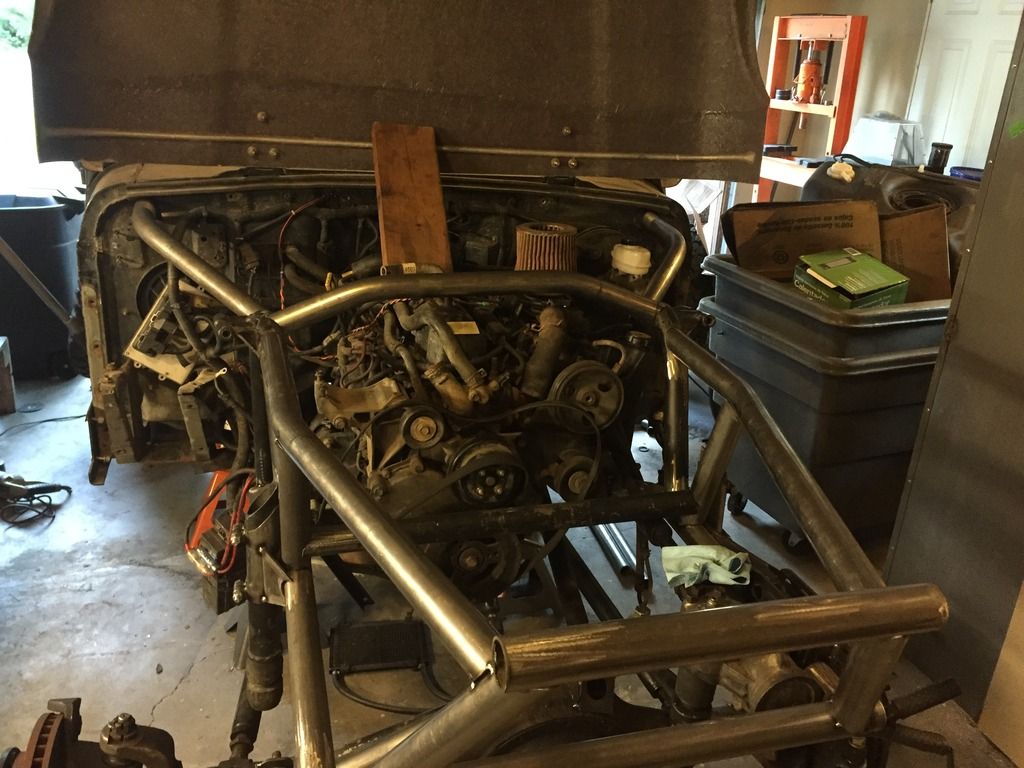 The side support tubes go through the firewall and to the cage via these tube couplers or interlocking clamps Chassis Unlimited. They have some great deals and a lot of my custom builder parts come from ChUn. These are VERY nice! Almost didn't want to use them, just keep them as desk pieces.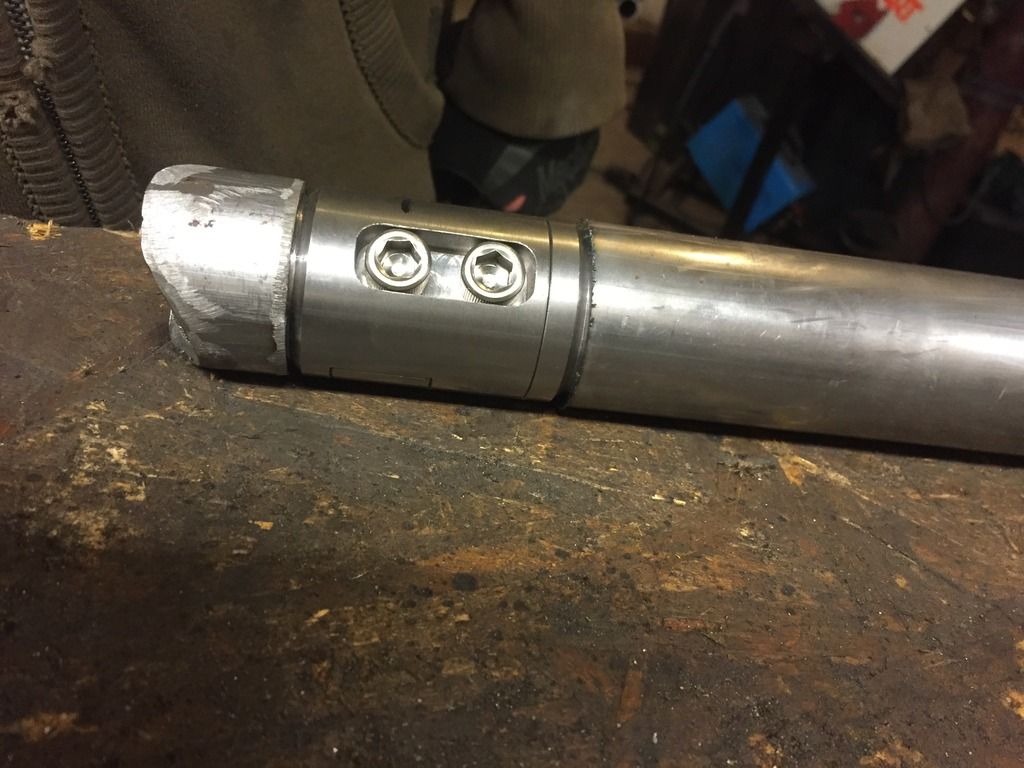 Moved onto the brake system. These brackets are from RuffStuff, they're the Eaton brackets but should be the same as the 14 bolt stuff. They are for both SRW and DRW and needed help from a 5lb sledge to line up correctly with the brand new rotors and calipers. I also had to grind off some material on the inside of the brackets so the pads and calipers would fit between the two tabs on the bracket. The fit of these calipers, pads, and rotors is extremely tight but I think it will work. I'll find out more once I get her running again, hopefully end of the month!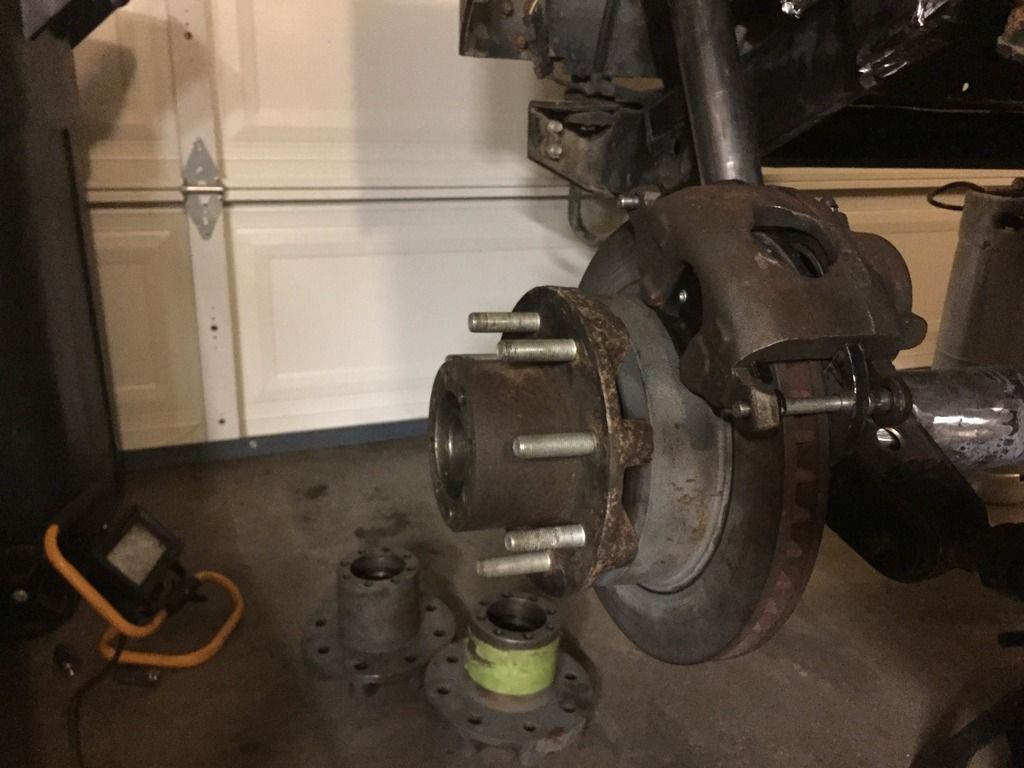 I found all the hoses and information from vetteboy in this thread:
http://www.pirate4x4.com/forum/general- ... lines.html
and used these hoses:
female-to-female hose 1985 Reliant K rear brake hose
Raybestos BH38064
Dorman H38064
Caliper hose 1985 Chevy Chevette front brake hose 7/16-20 banjo
Raybestos BH36832
Dorman H86572
Splitter 1982 Dodge W250 center front hose
Dorman H38090
Raybestos BH38090
1984 CHEVROLET MONTE CARLO 10x1.25 mm banjo
DORMAN H36847
And mounted them all on the frame and axles with RuffStuff weld on tabs and their tube mount tabs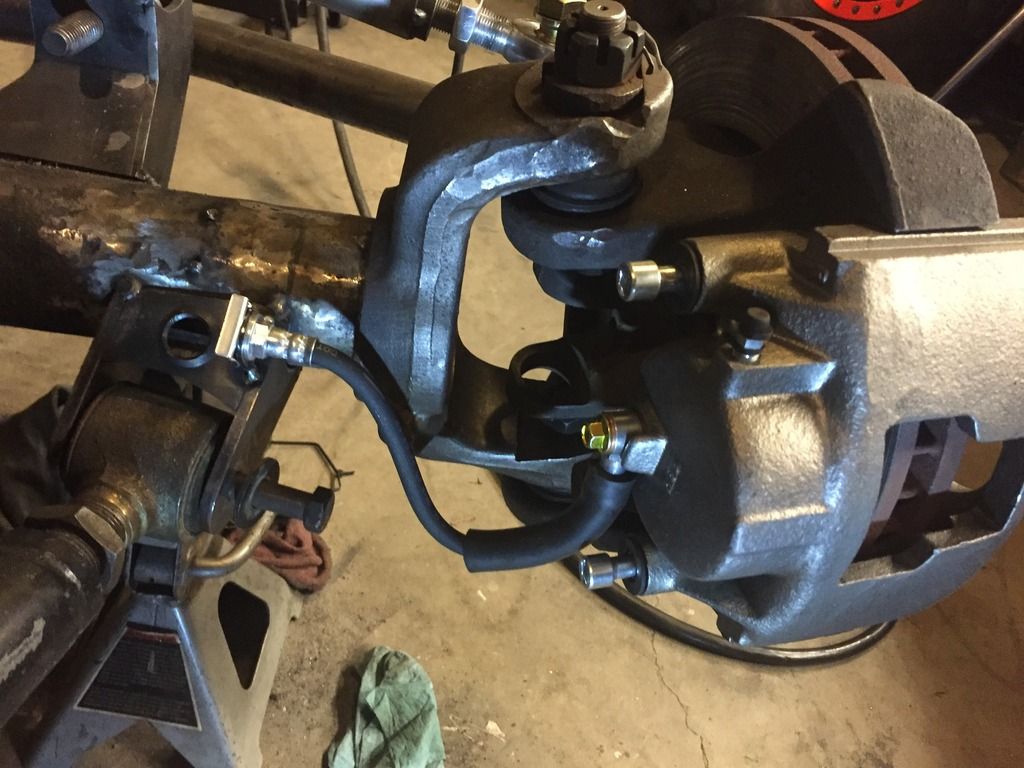 Stay tuned, I have a bunch of stuff to do in the next week and hope to have it on all four wheels shortly after Christmas! I also might be making a set of custom inner axles for spares :D