Some photos of the mountains she wanted to drive up in the jeep.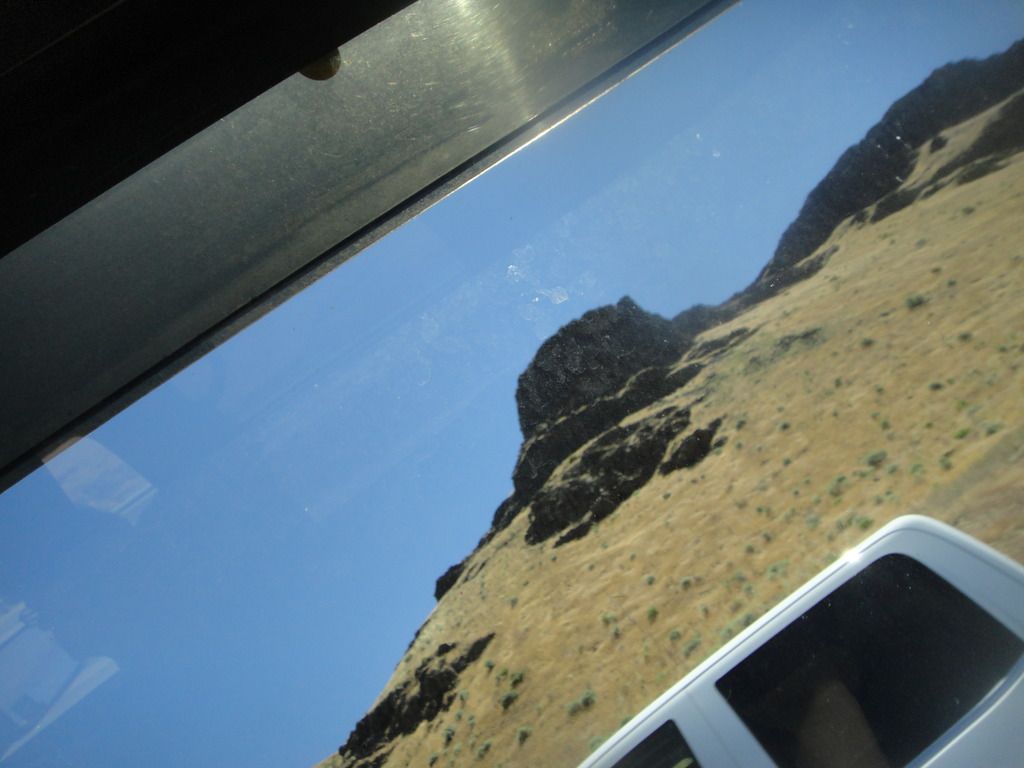 Great shot of her finger.
Moses lake. (photo hosting site righted the picture, but it was sideways)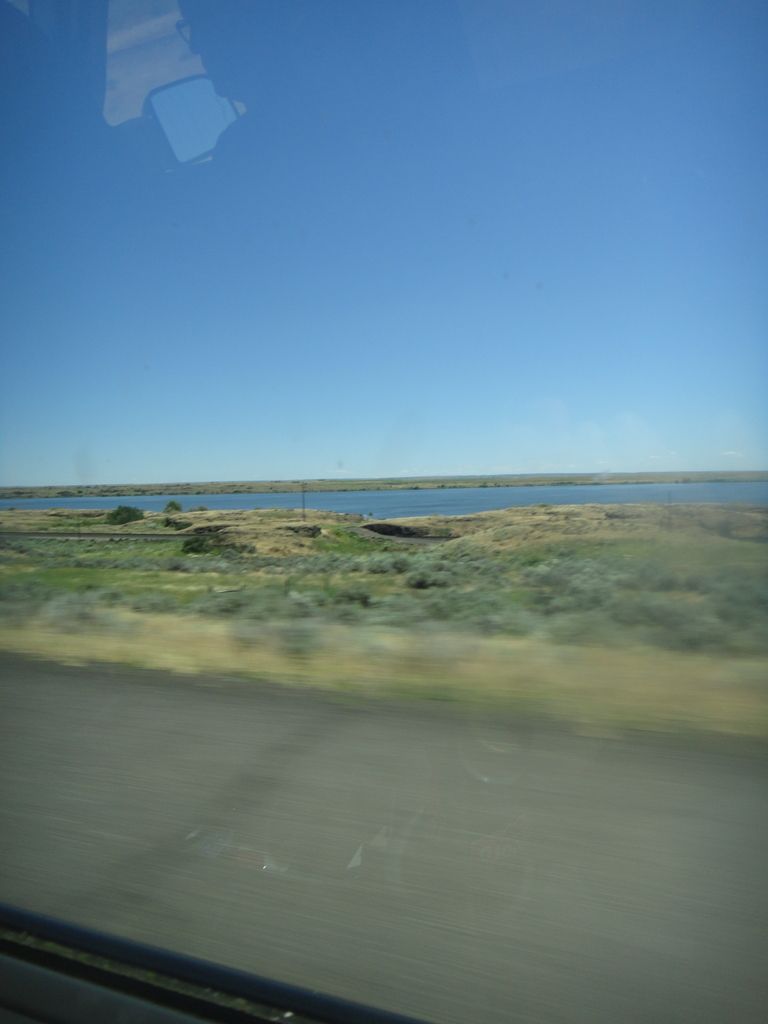 More selfies.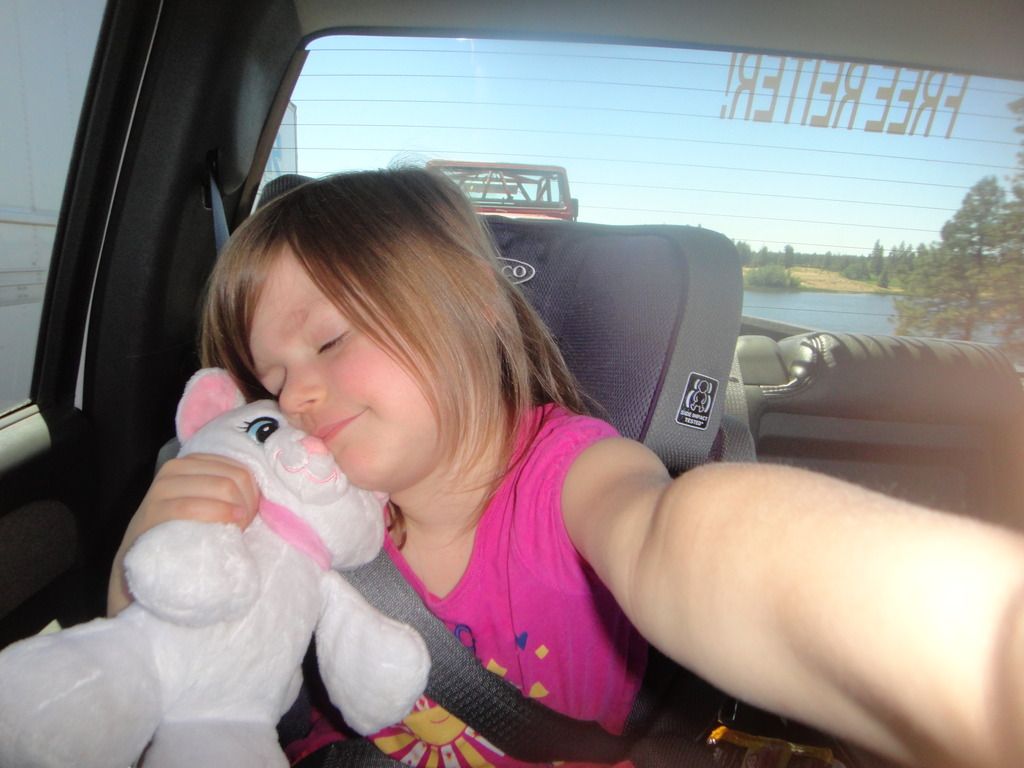 Arrival at the tech site.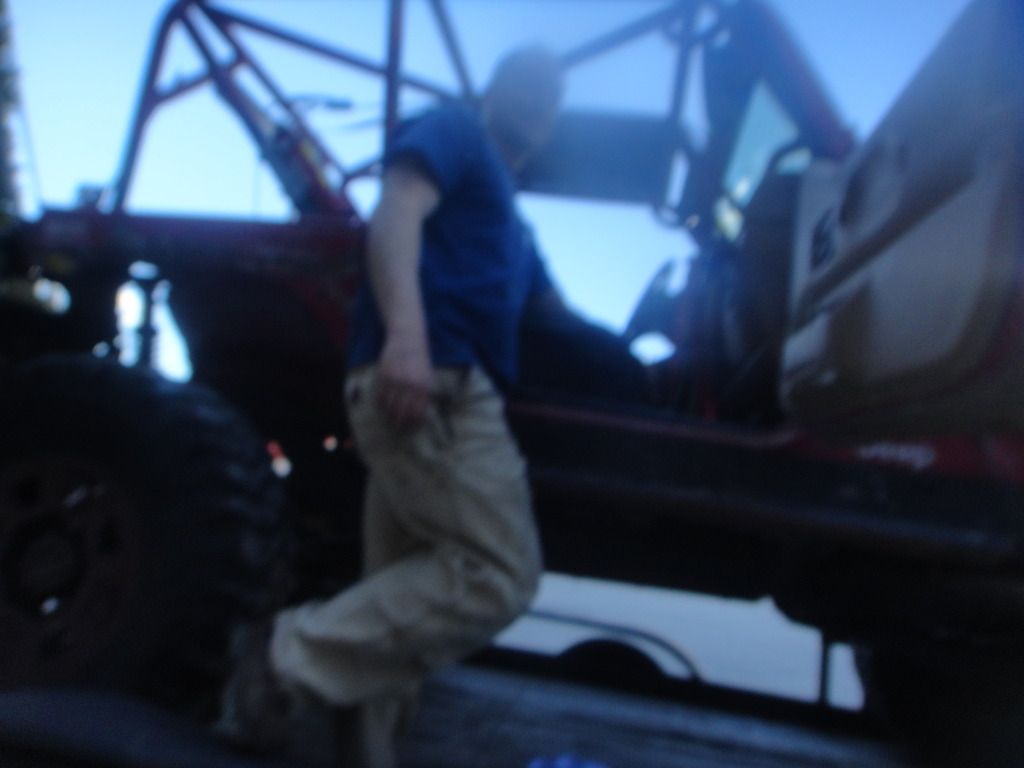 We got to tech and registration and the conversation was amusing. A gentleman came over to my rig and started asking questions. He was rather flabbergasted after walking up to my rig.
"So you have tow points?"
Yes
"How much lift? You can't have over 6 inches of lift"
Well there is 5 inches of up travel in the shocks, so let's call it 5.
"You have lockers?"
Yes, front and rear
"Are those mud tires or all terrain tires?"
Lets call them mud tires
"Do you have a low range transfer case?"
Yes, two.
"how big are those tires?" (the writing was worn off the sidewalls)
37, I've got a tape measure in the truck if you want.
"No sir, that will be fine"
"on a scale of one to ten what is your level of off road expierience"
10
"sir, that's the highest rating we give, and your vehicle doesn't seem like you have that much experience, it's basically destroyed"
10
"okay, you passed tech, please proceed to registration"
So after tech, and signing up for our trail, we headed to downtown Wallace (the center of the universe, btw) and saw the sights, had some killer bbq, and then went swimming at the hotel pool.
In the morning we got breakfast and lined up for our run.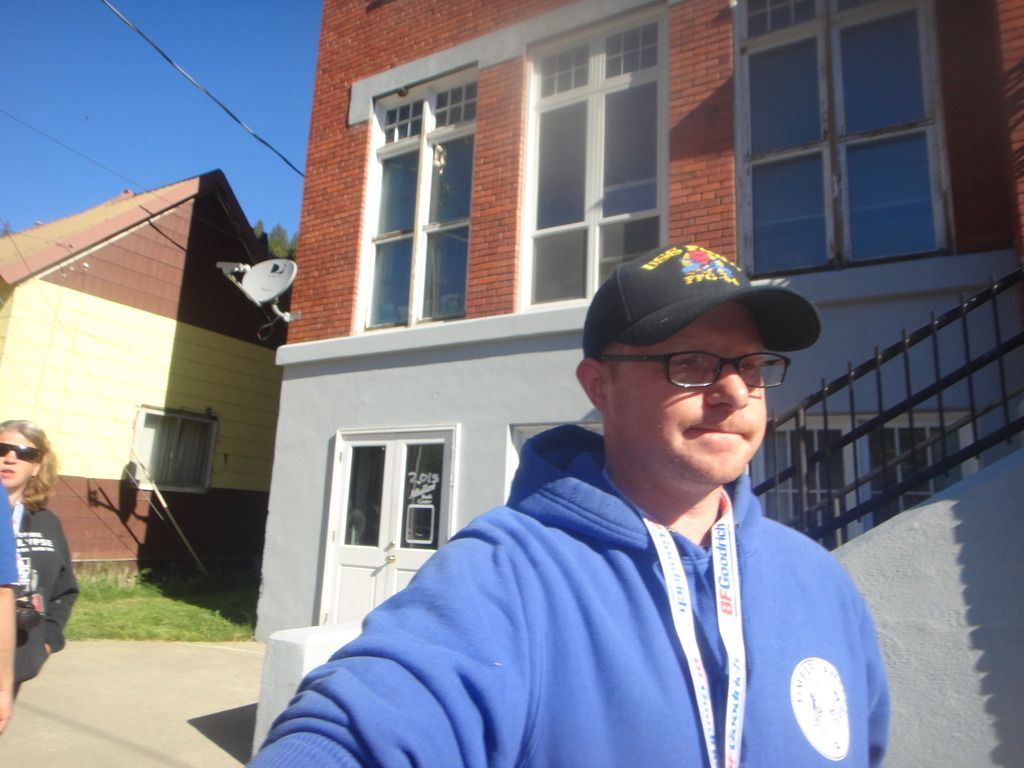 Someone is super stoked to go play.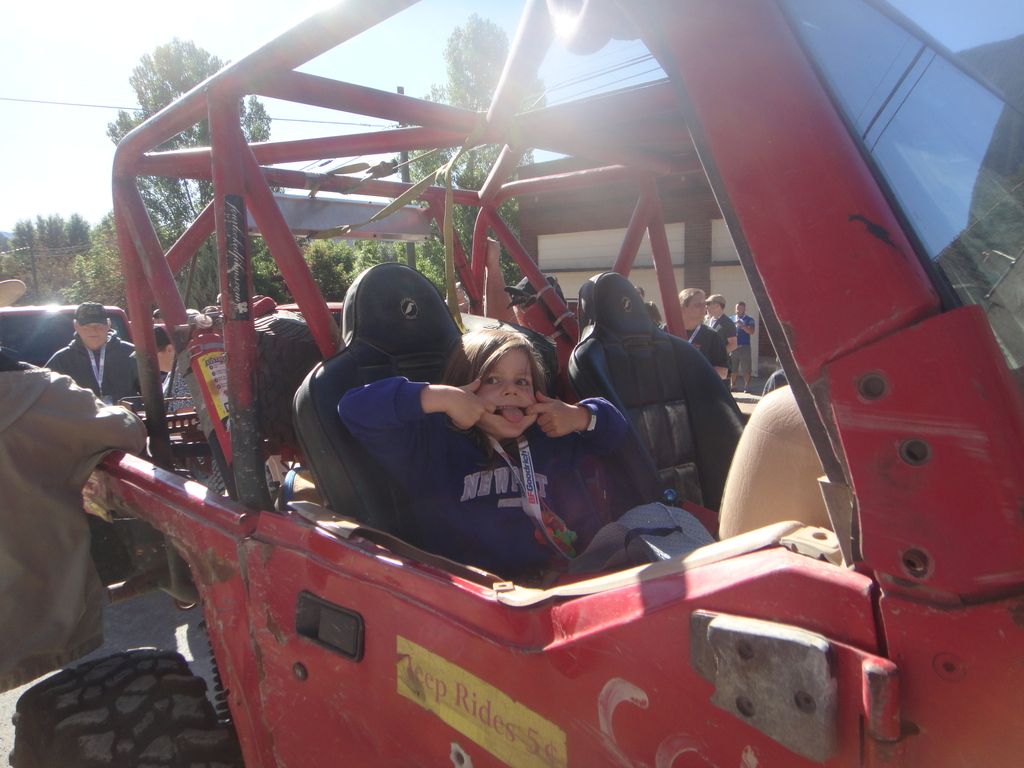 Line up and ready to go.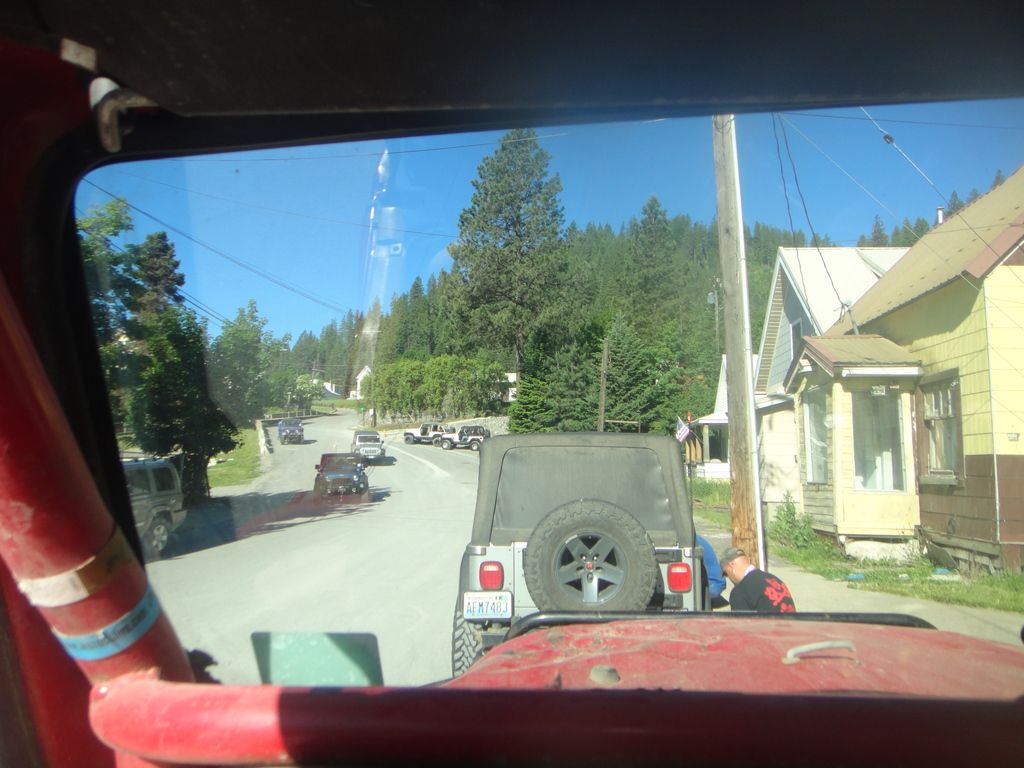 Isabelle is a huge fan of yellow cars, every time we saw a yellow jeep, she had to let everyone know.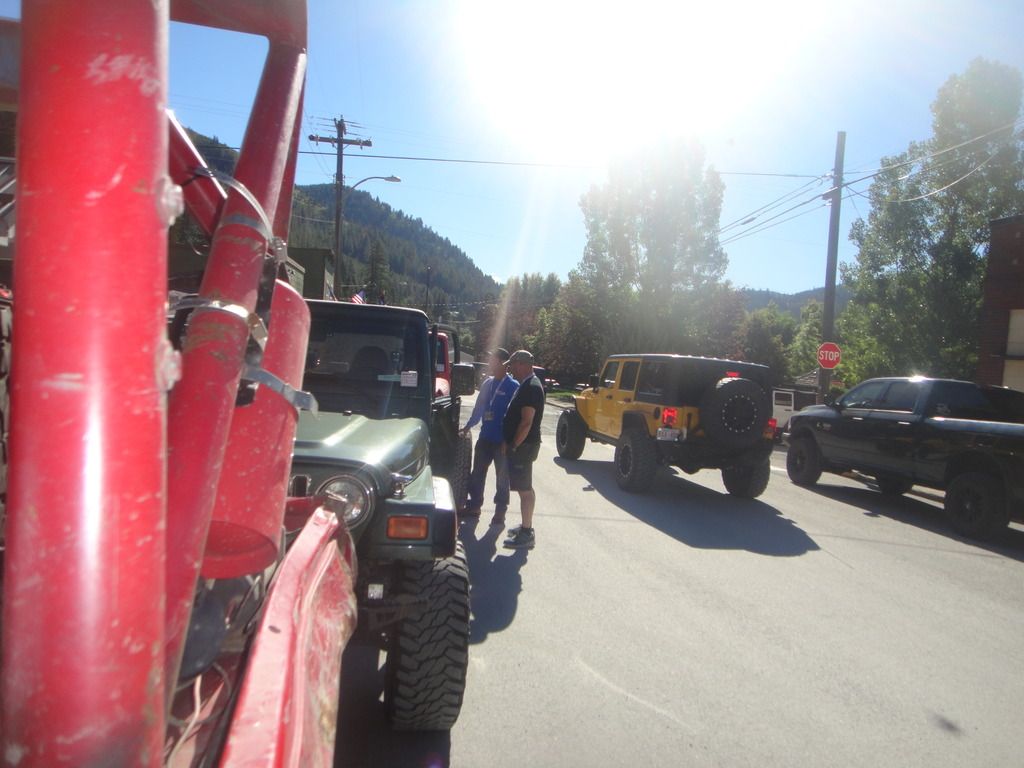 Apparently someone gave her some stickers to apply to my rig. (Thanks guys)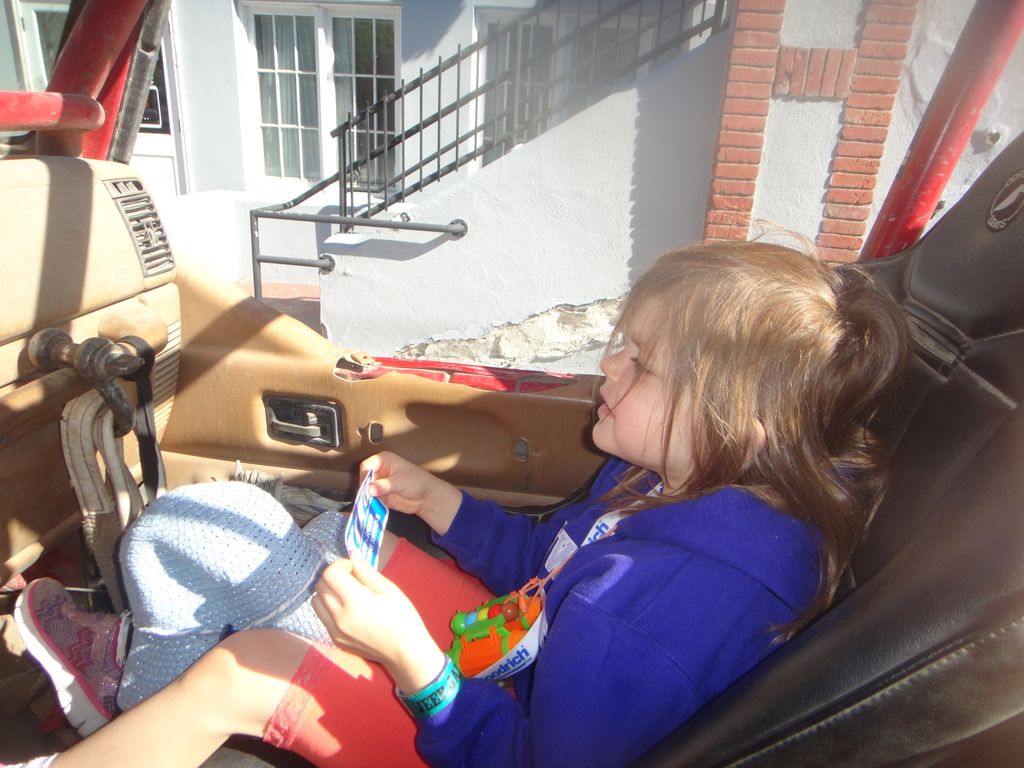 _________________
dr drae wrote:
Are these the non CO2 ones that I like men's genitals (shut it) fire, I like men's genitals, fire or the CO2 ones that just go pop pop pop?