Kurt and I got stationed at remote pit 2A. Since my jeep was down for the count we got to take the Trent Fab car. Giggity.
All set up.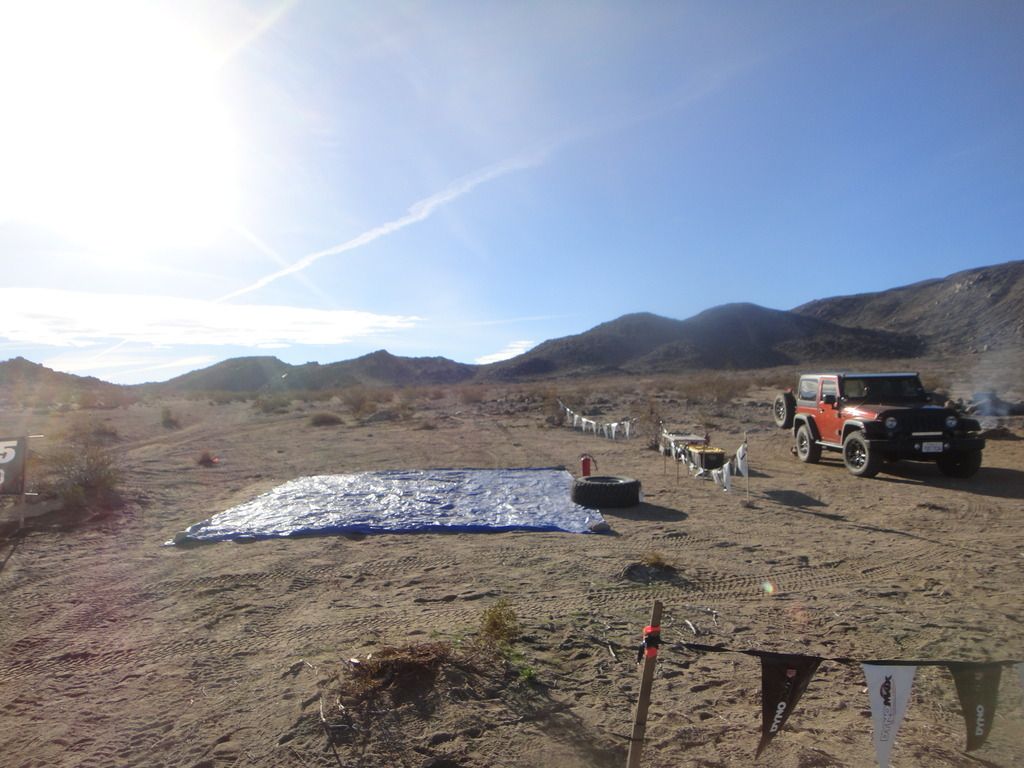 All the other teams. We were in the second pit stall.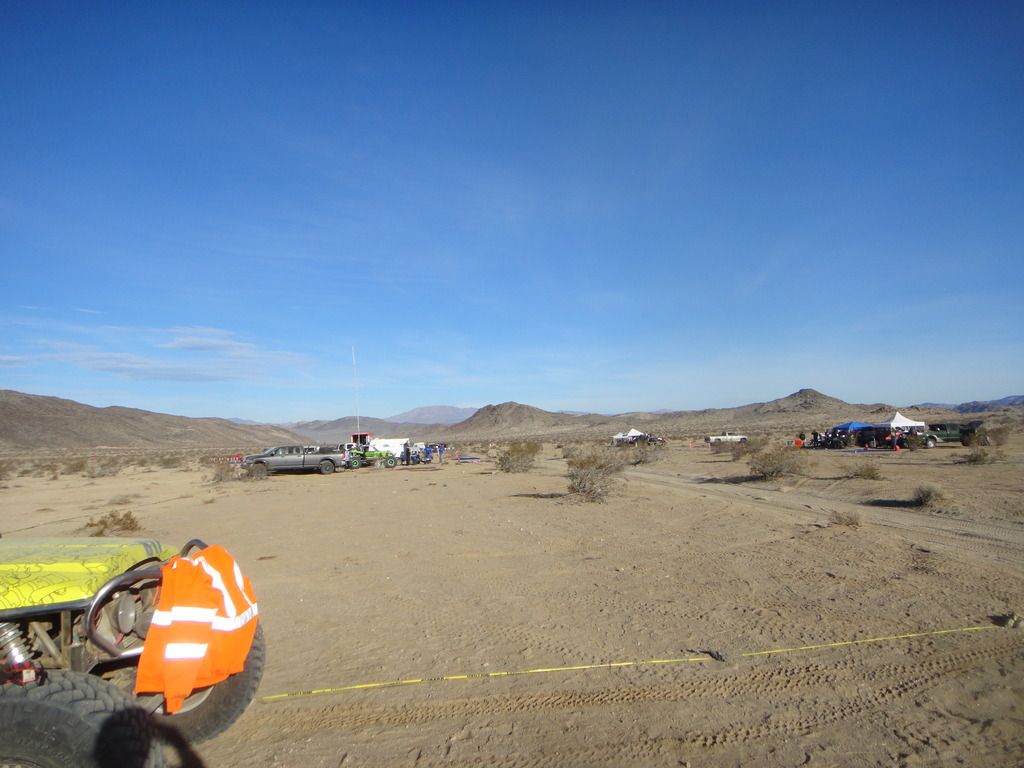 After learning that we had blown a tire on race mile 1. And then then lost a steering line and crapped a pump, the guys limped the car to pit 1. Kurt had the quickest street legal vehicle and the parts were back at our garage, so we booked it back to camp in the TF car. We got all the necessary parts and tools into Kurt's TJ and he and Rudi made a mad dash to RP1 to get the parts to the team. With comments like "we will pay for the speeding ticket" they FLEW out there. Probably setting the land speed record down boone road, hwy 247 and then bessemer mine road to get there.
The filter didn't catch all the naughty bits from pump #1 and we promptly blew pump #2 thus ending our day. The guys headed out with the Kodiak to pick up the race car. I moseyed out to RP 2A to clean up our pit stall. When I got back to camp, here's how I found chad.
A frustrated Tom desperately seeking a beer.
This tire had 10 miles on it completely flat at race speeds. It looked pretty good for the abuse it had taken.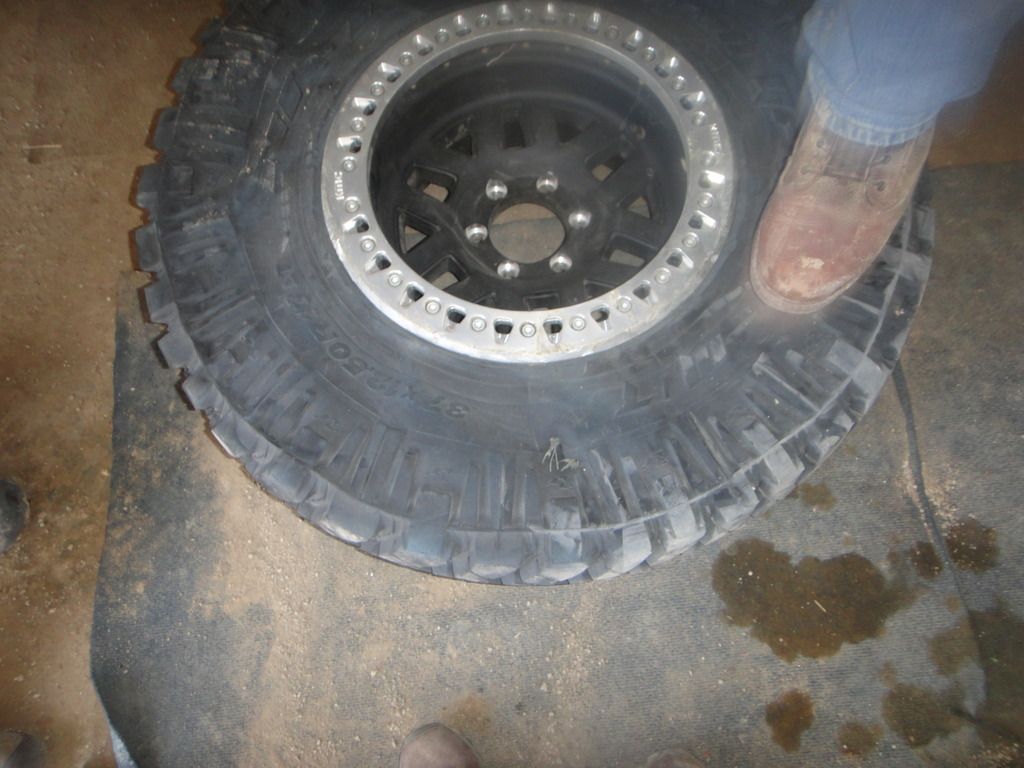 Nik using goldfish to decorate a sleeping chad.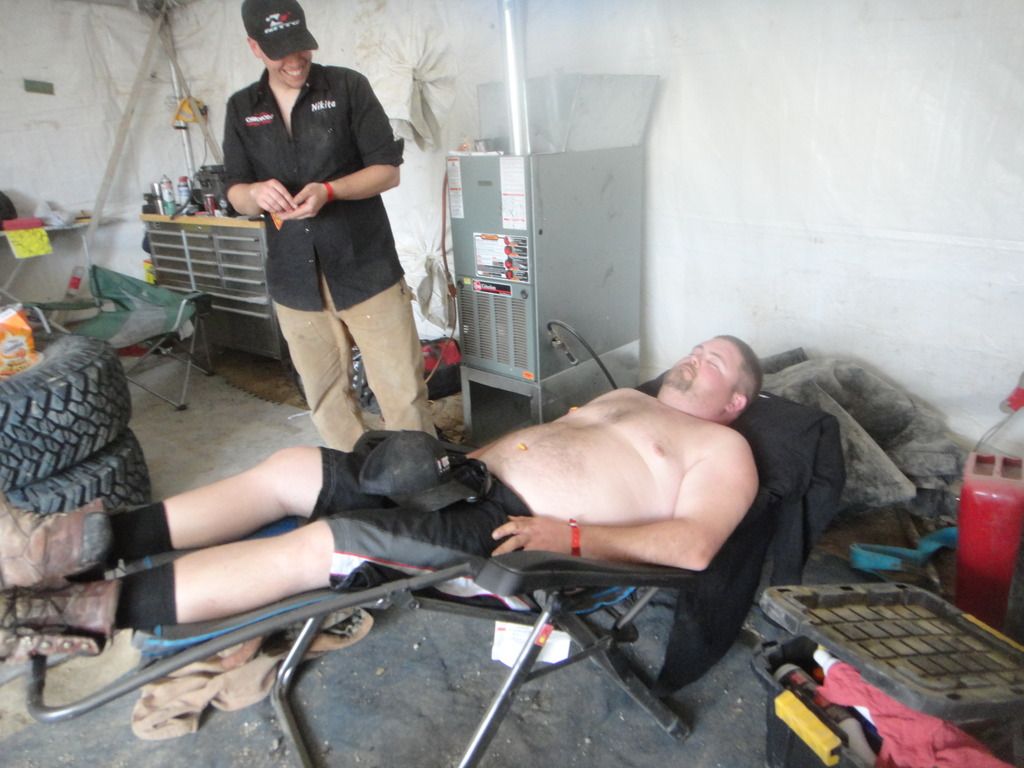 _________________
dr drae wrote:
Are these the non CO2 ones that I like men's genitals (shut it) fire, I like men's genitals, fire or the CO2 ones that just go pop pop pop?