A buddy and I hit the Domerie Peak trail this past Friday.
This is a pretty damn tough trail and there is a ton of large timber down on the upper ridges. We left late (2:00pm) and only made it about 2/3 of the way before having to turn back in time to meet some friends in town. Lots of bike lifting and team work in certain spots to run this trail.
Good thing too, since my buddies battery took a dump on the way out. Crappy part is this particular model has no kickstarter and he has a Recluse clutch. We left her in the woods, rode the last 2 miles of downhill switch backs doubled up, and jammed back to the truck.
After a night at the Brick, we went back in the morning with a new battery and rode it out. My buddy really enjoyed his 2 mile morning hike up the mountain!
Left with 2, came home with 1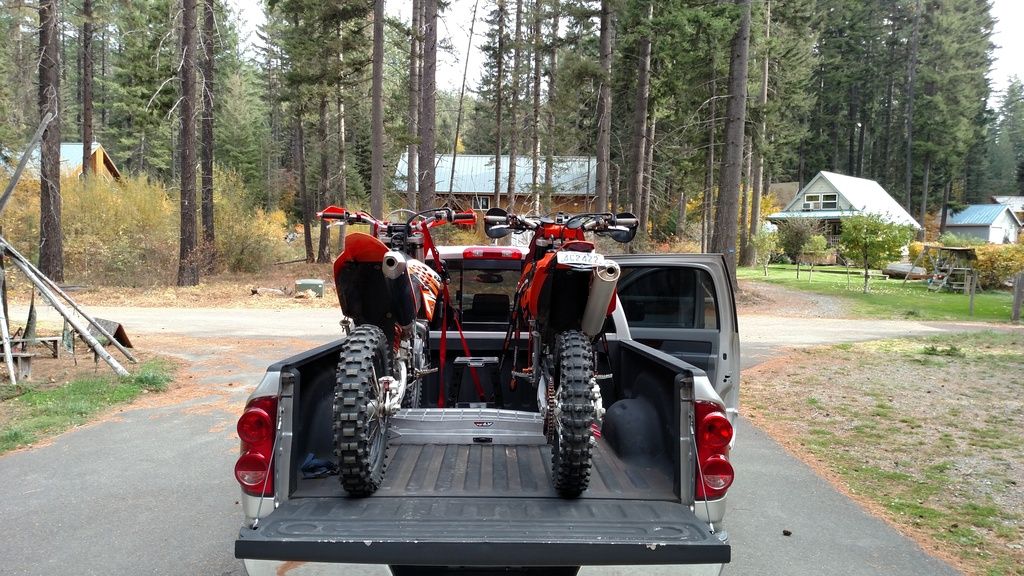 Eburg in the distance
No room for a kickstand park job on this trail
Right where we left er!