I've been itching to get off road for a while now. Problem is the current state of my LJ isn't going to cut it at Walker, Evans, Naches, or really anywhere serious and decent. So, while I collect parts and plan my build I've been trying to scratch the itch by doing family exploration trips around Whatcom county on some of the endless logging and forest service roads that surround Mount Baker.
We started out a few weeks ago by heading up Glacier Creek Road (NF-39), towards the Heliotrope Ridge trailhead. This is an awesome hike, look it up and do it some day...
Just before the trailhead we hooked a right, staying on NF-39, then to NF-36 and explored some of the spur roads off of those, We found a couple cool spots with some good potential views, but there was a lot of smoke.
Heading up NF-39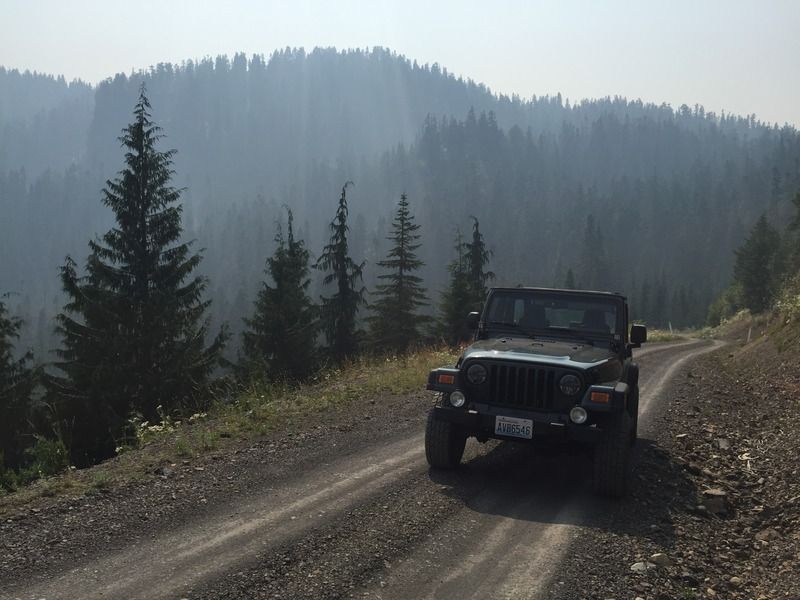 Baker's hiding somewhere in there.
Looking back west towards Bellingham. Smoke, smoke, smoke.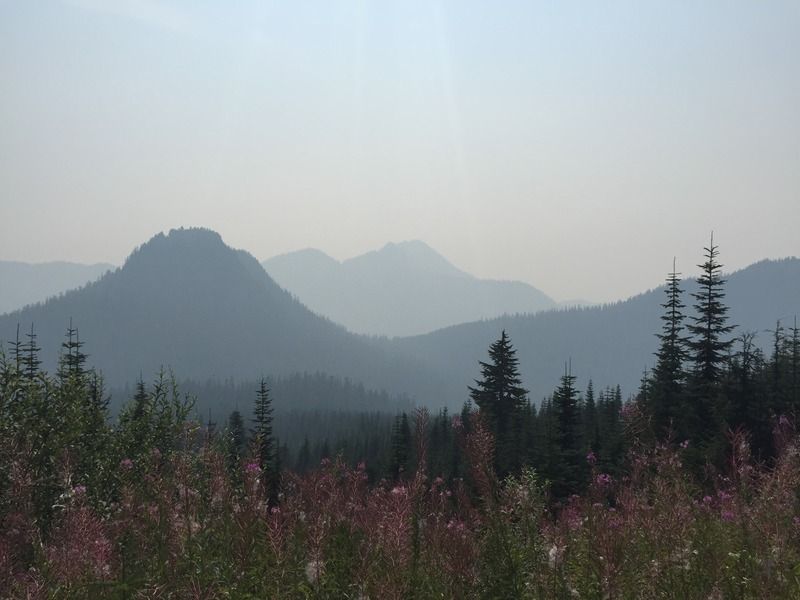 Found a cool little meadow area, that I might actually go back and try and camp in. This is the only pic I took.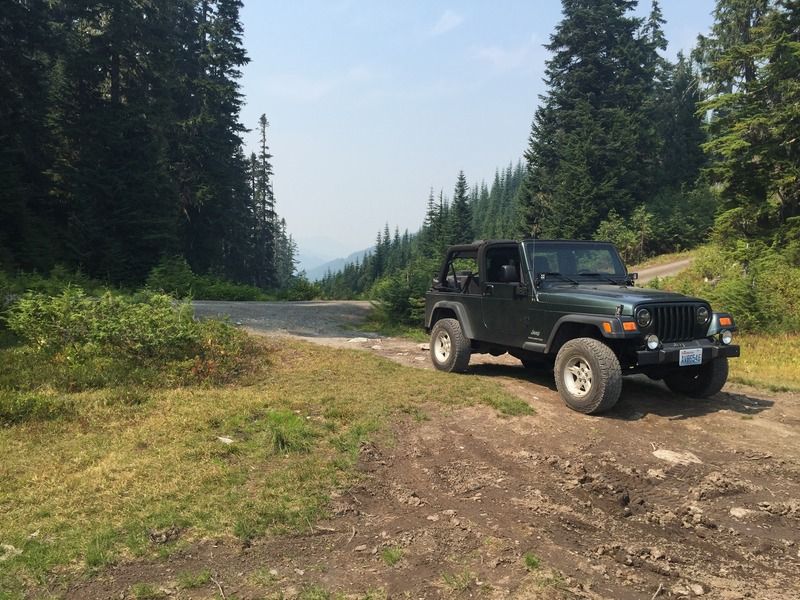 Lunch break!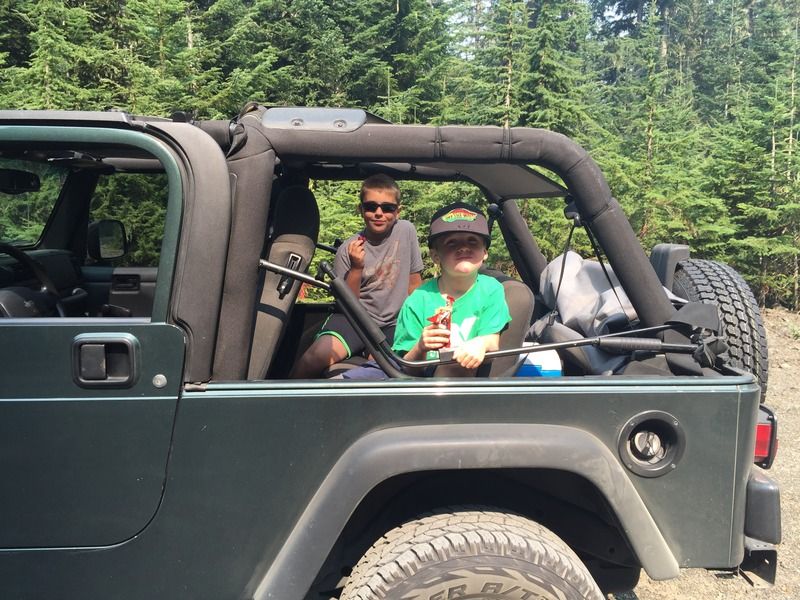 Coming down the smoke was clearing enough that we could kind of see Baker.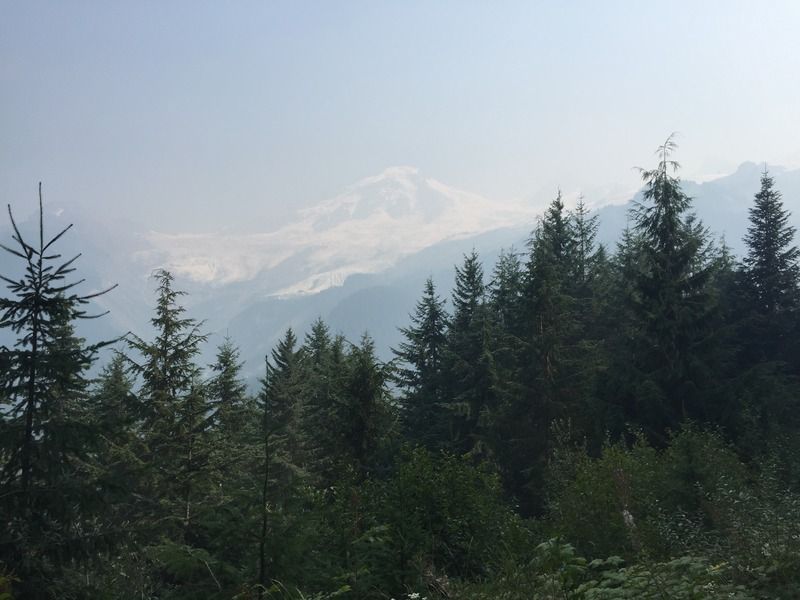 Friday night I replaced the worn out OE head unit and crappy blown speakers in the LJ. TodayWe decided to celebrate my new found audio freedom by going for a drive and listening to the Hawks game. we headed for Sumas Mountain, again east of Bellingham. This is DNR land with several logging contracts on it.
We found one the loggers missed, maybe they needed a bigger saw?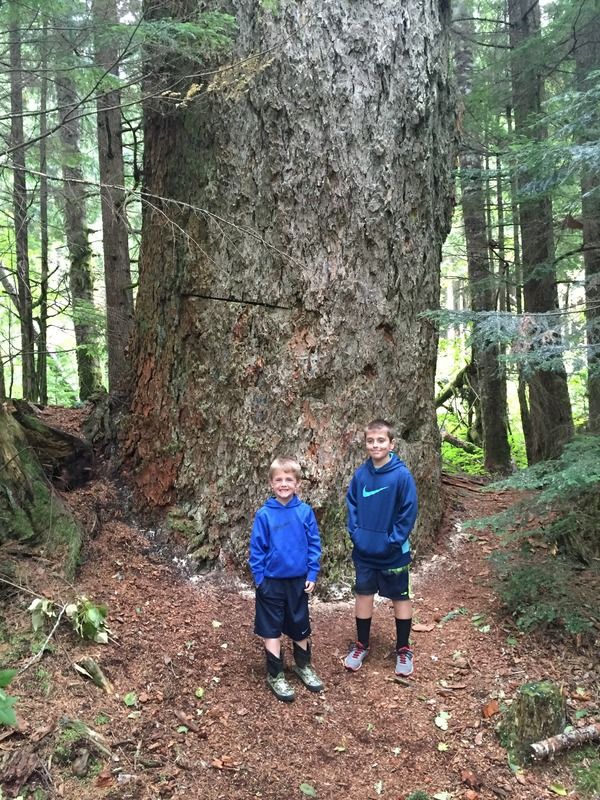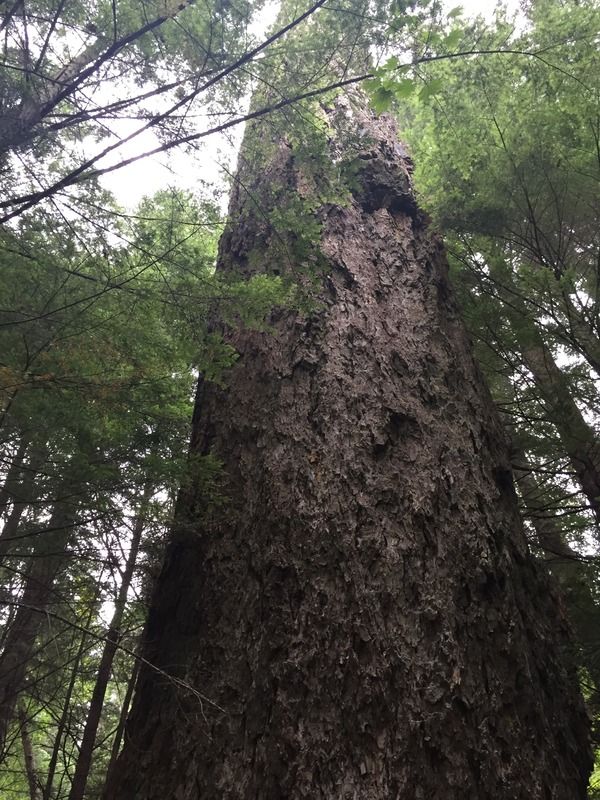 Made it to the top, had lunch and listened to the Hawks. Only 3200' but still great views of Whatcom County, Bellingham Bay, and the San Juans.
Hey! I can see my house from here! no really... I can. Northern Whatcom County, lower British Columbia. If it wasn't so hazy you could probably see Vancouver.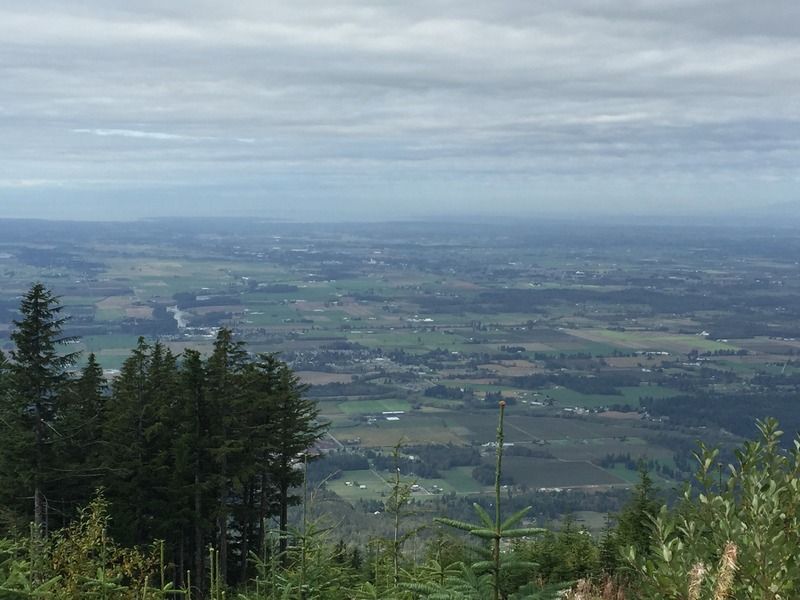 Despite 98% of these gravel roadways being easy and well enough maintained that a regular family sedan with blown suspension and bald tires could drive them I'm really enjoying having a Jeep again and getting my family in it and getting outdoors!
I'll update this as I find more.