Headed down to CA and met up with some friends, and then convoyed to Moab for a week, then came straight back to WA. 2700ish tow miles with only marginal issues, ended up with 6000+ pics and videos from the group over 6 days. They're all dumped together at the moment so once I sort through them I'll add a few more.
TJ had zero issues, RV had a few water leaks solved by tightening hose clamps and sprang a trans leak at the input shaft late in the trip home-attempting lucas fix before I yard the trans since its a fairly minor leak.
My one regret is not doing Hell's Gate-we did Hell's Revenge the first day and it wasn't until later that I realized just how STICKY that rock is... totally new wheeling experience!
Number one "mod" for the trip was by far a thumb throttle on the shifter and a fresh clutch job, greatly decreased my desire for an auto swap.
Not a super crazy obstacle, but climbing out of Kane creek I fought this ledge and refused to take the bypass until success-it felt good... probably also the nearest we came to a side flop the whole trip.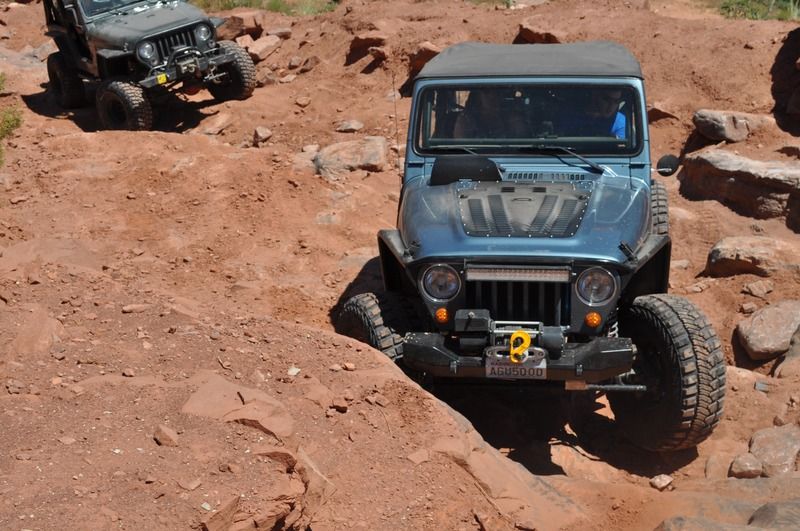 and of course what I consider the ultimate poser shot location:
Drug my rear bumper all over the place, Moab definitely left its mark on my TJ