I needed to make a trip to Colorado Springs to pick up a Craigslist score, but the guy wasn't available until 6PM and it's about a 2 hour drive. I decided to surprise my wife with a day of exploring and sightseeing in an area of CO that we haven't really been to before. We checked out the Manitou Cliff Dwellings and then hiked around The Garden of The Gods.
The cliff dwellings
Looking down from the top of the dwellings
Awkwardly posing from the balcony of my new cave home watching for attackers.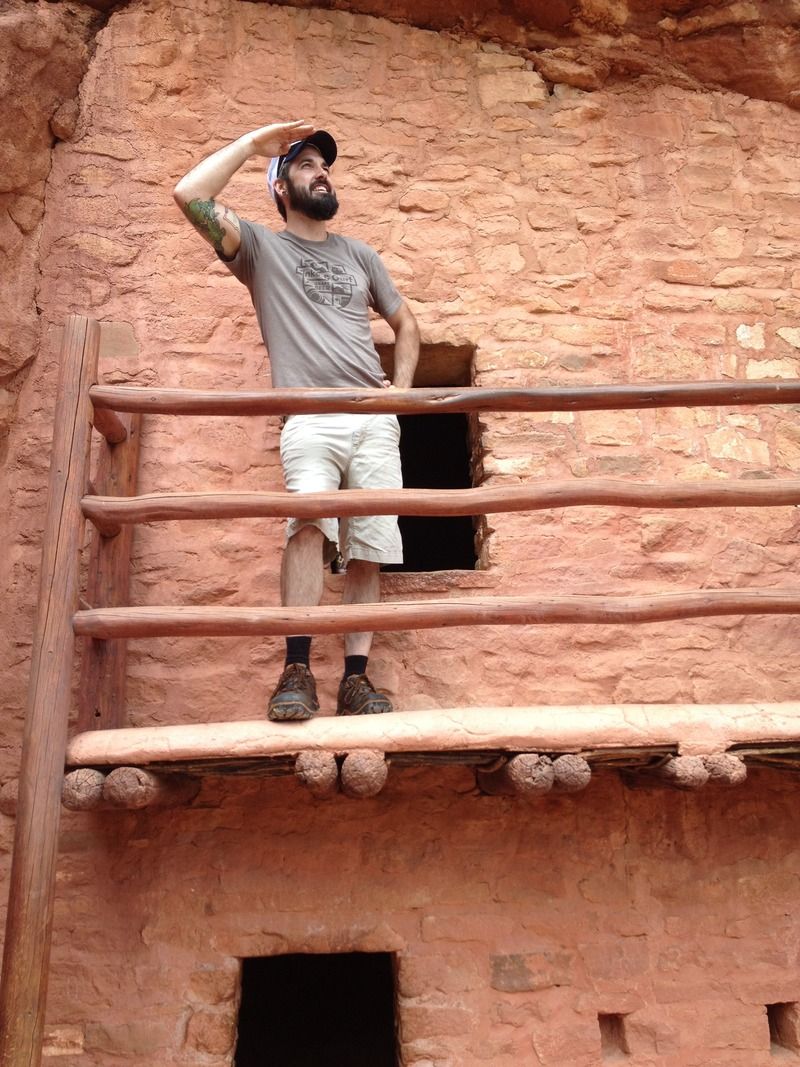 I thought this was an old kitchen, but Sarah didn't come out with any sandwiches. She would make a bad squaw.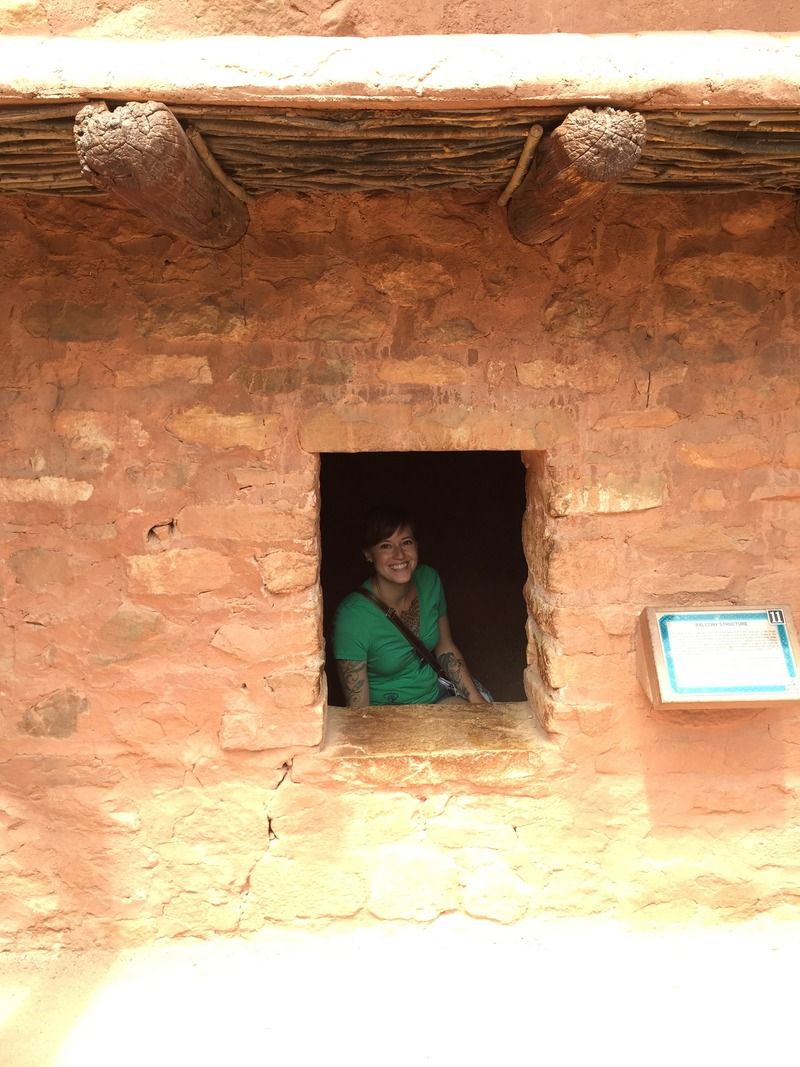 One of the craziest looking deformed antlers I've ever seen.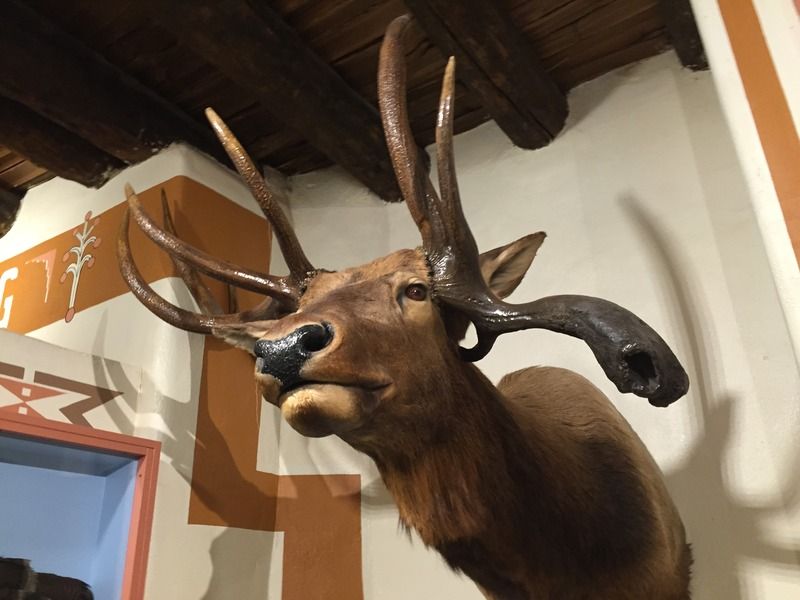 We headed over to The Garden of The Gods next. We stopped at Balancing Rock first to take some obligatory tourist pics. I got a weird angle on this pic and made Sarah look taller than she's ever been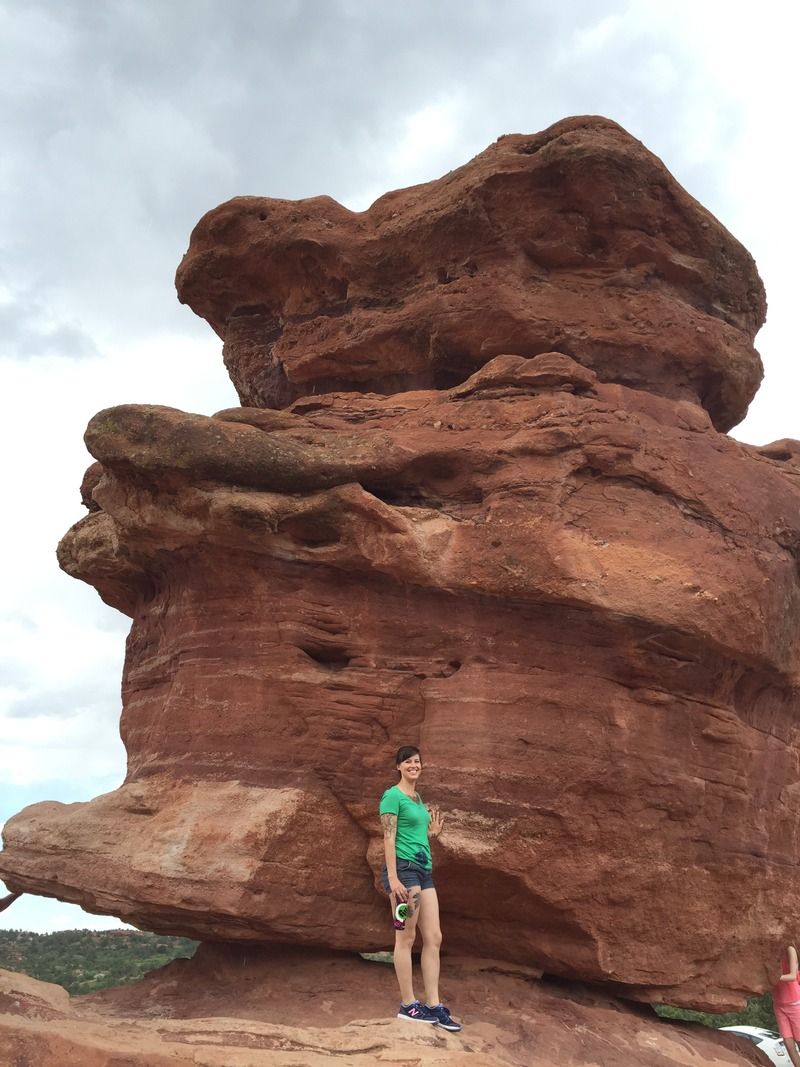 Looking out into the park from Balancing Rock.

The plaque in the central garden.
We hiked up as high as the park rangers would let us without climbing gear and a permit and hung out for a while.
Panoramic view from the same spot. The snow covered mountain to the right of center is Pike's Peak. We wanted to go drive up it, but there were so many fat tourists that wanted a zero energy way to summit a 14'r were blocking the road and it would've taken well over an hour just to get to the top.

I awkwardly posed for Sarah to take my picture again. Should've brought the horse mask.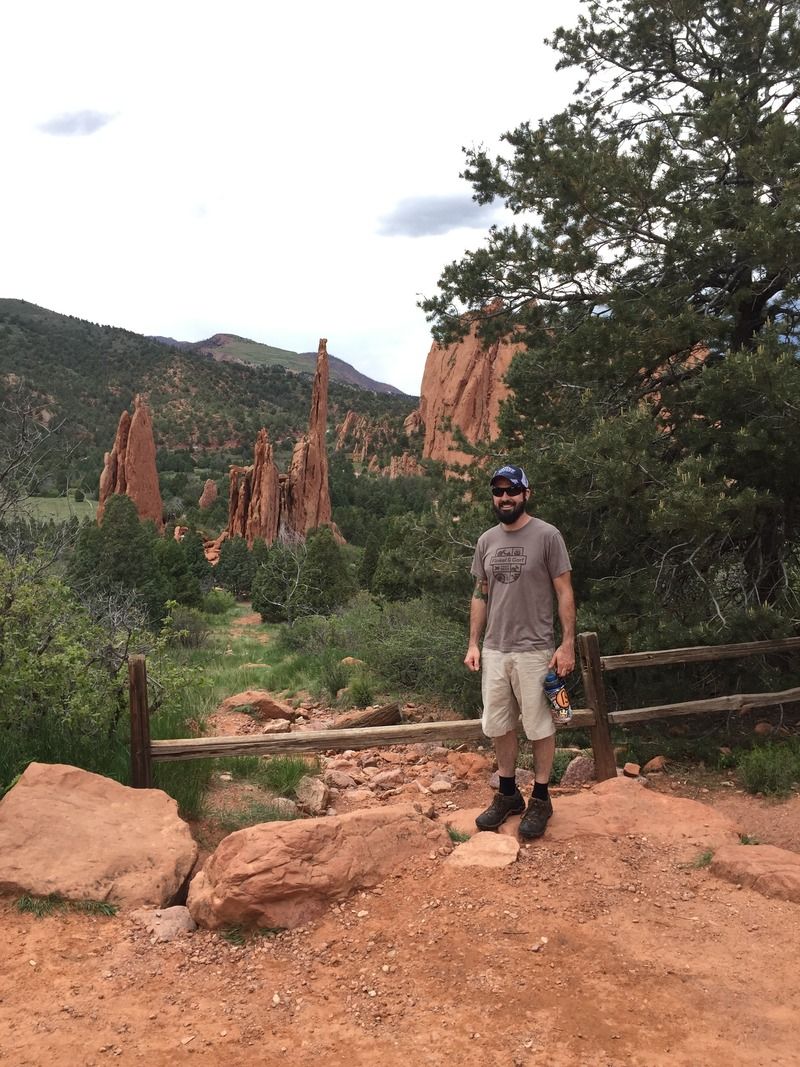 As we took the long way back to the car, Sarah spotted some deer 25' off the trail. They didn't care about us or all the fat tourists yelling at them at all.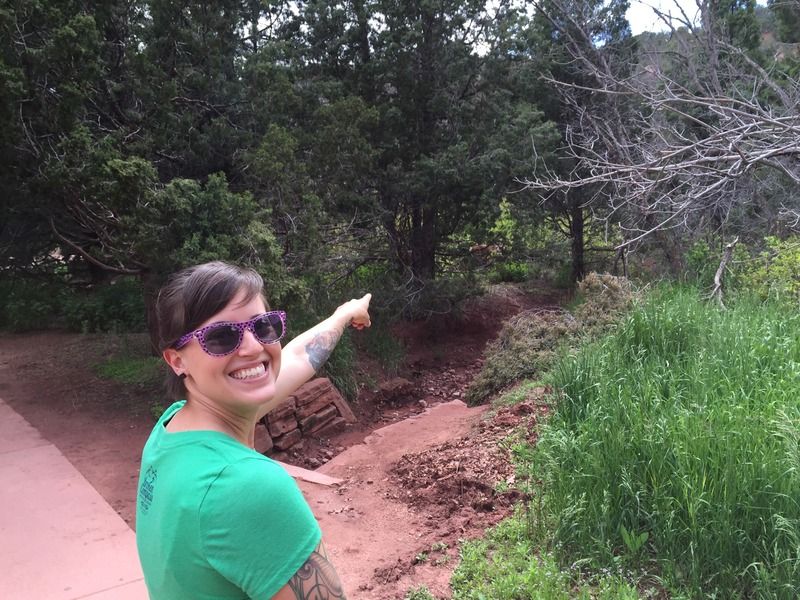 We finished our day at Trinity Brewing. This place makes some amazing beer and they had just released a new IPA inspired by the brewmaster's trip to Oregon earlier in the year called 45th Parallel Oregon Style IPA. It was fantastic and a great post hike refreshment.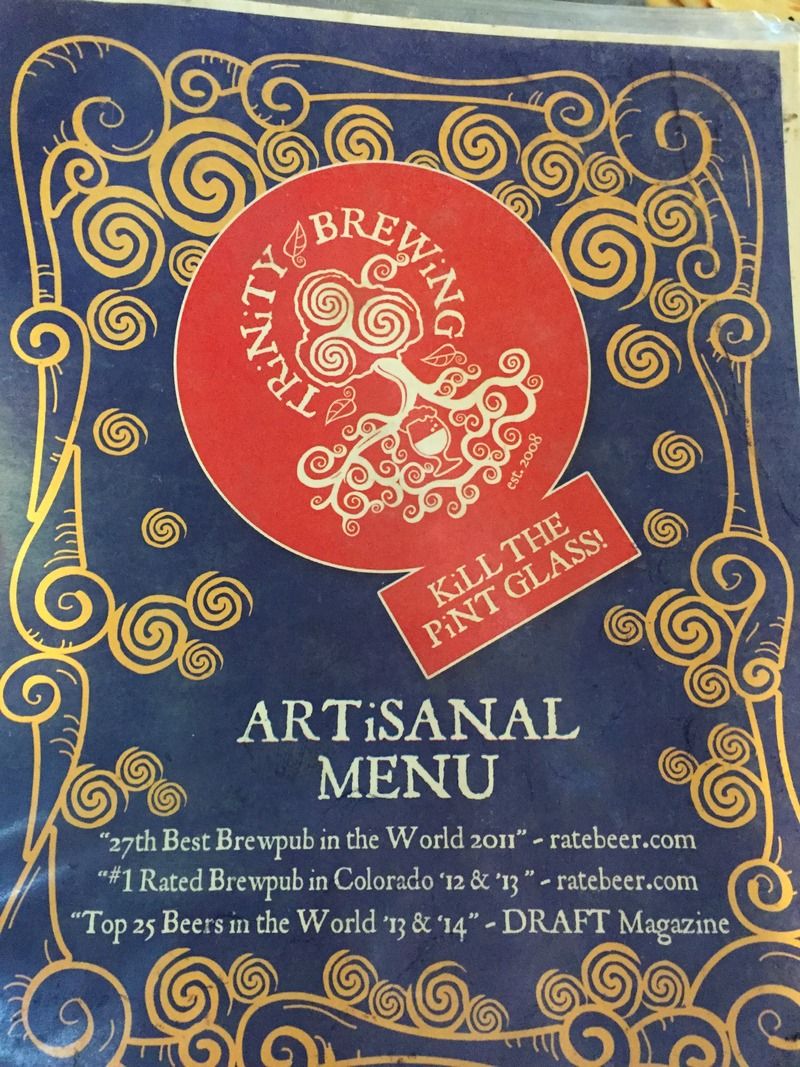 _________________
trophygirl wrote:
The price goes up for every penetration