Sunset on race day.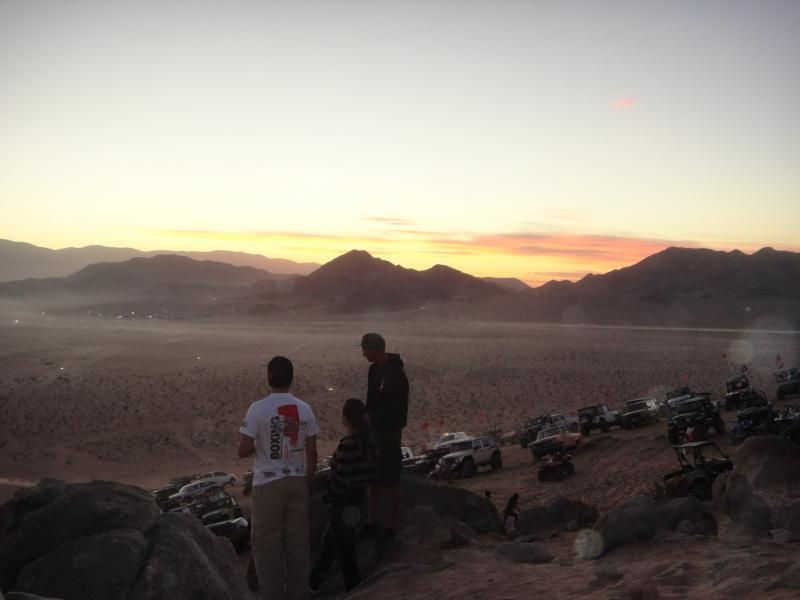 Headed back to camp for dinner.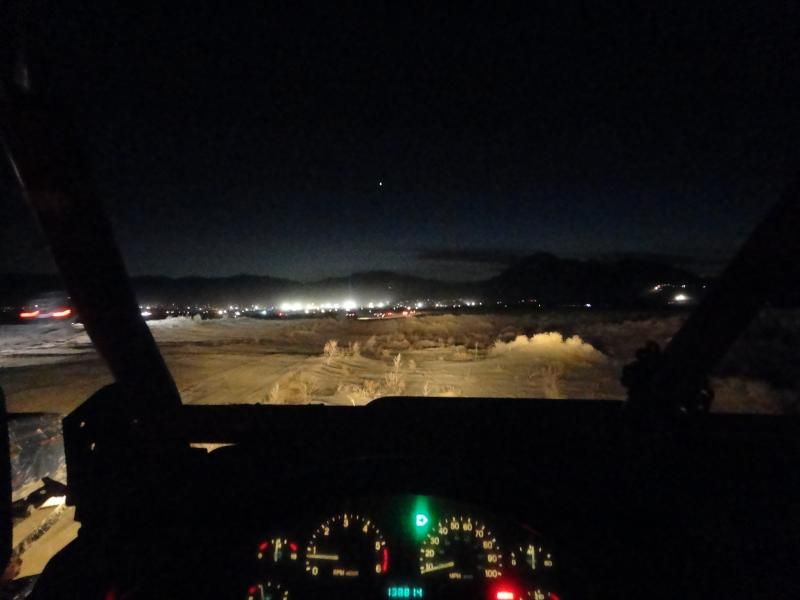 Kurtis found an ice cream truck in the desert.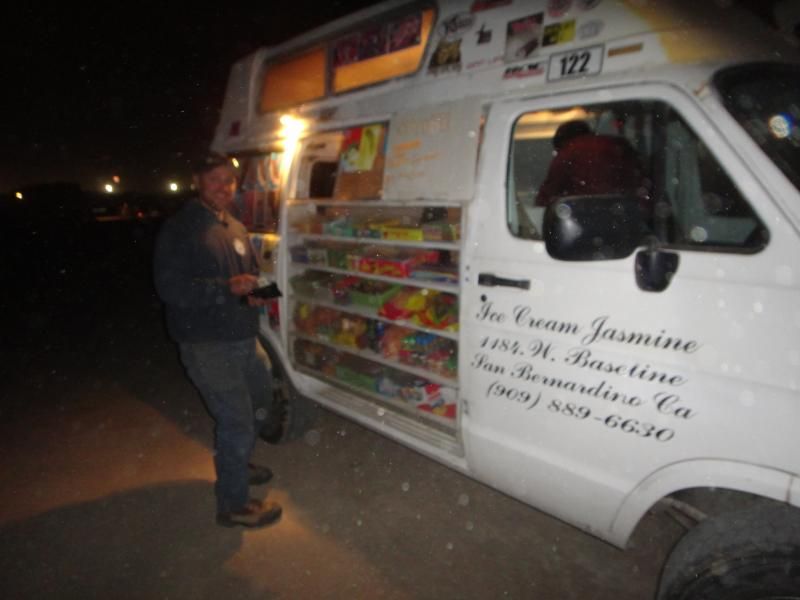 Enjoying his dessert in the desert.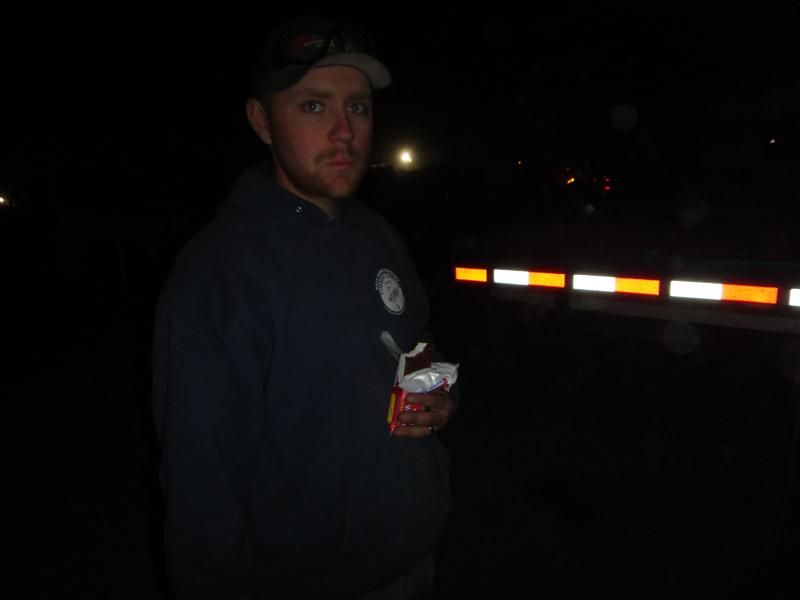 Anthony enjoying three plates of spaghetti and custom Jack Daniels(TM) meat balls.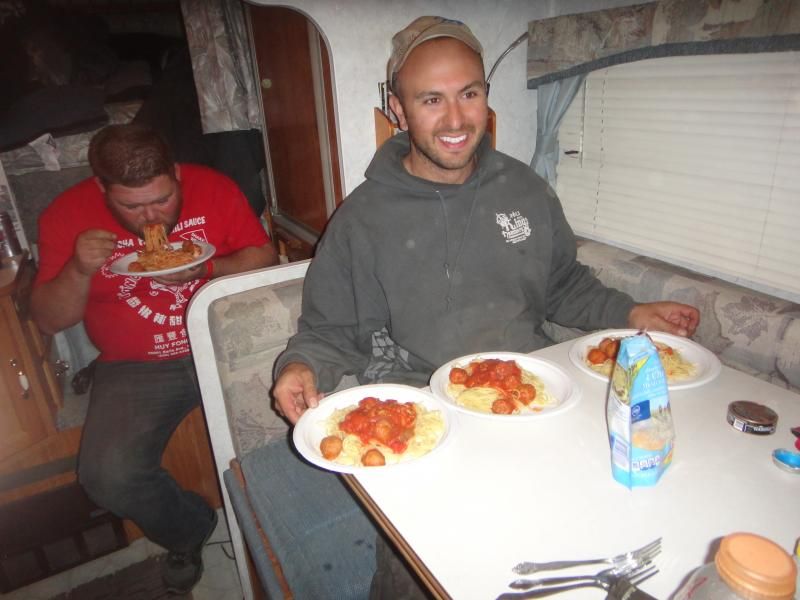 Saying our goodbyes to the folks from the Team. It was truly a humbling experience to assist these guys. I would love to do it again.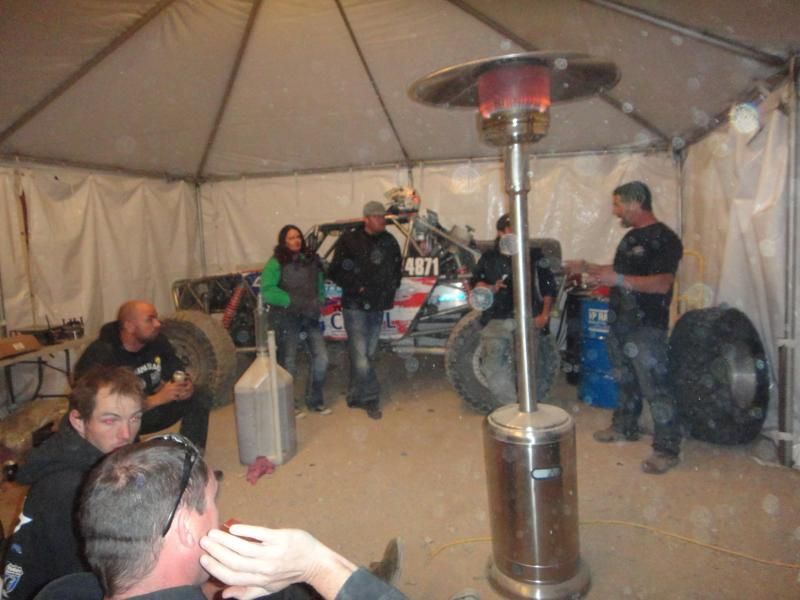 Big ugly on the finishers podium.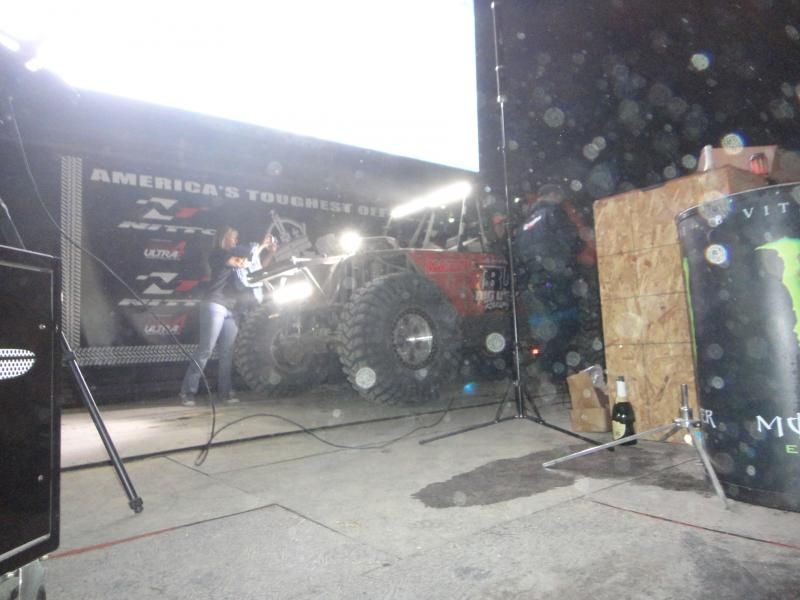 We went over to let Chad and Anthony rub their weeners on the finishing cars.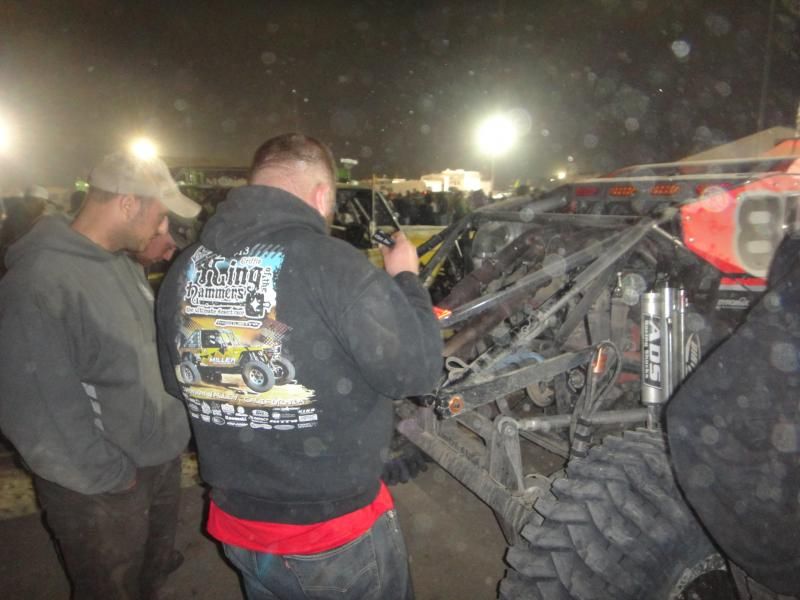 The damage from the race on these cars is impressive to see. Photos do NOT do it justice. But if you look around the passenger compartment, you really see how protected they are. Safety first boys and girls...
I'm pretty sure Chad is in full coitus with this one.
Got all his stickers.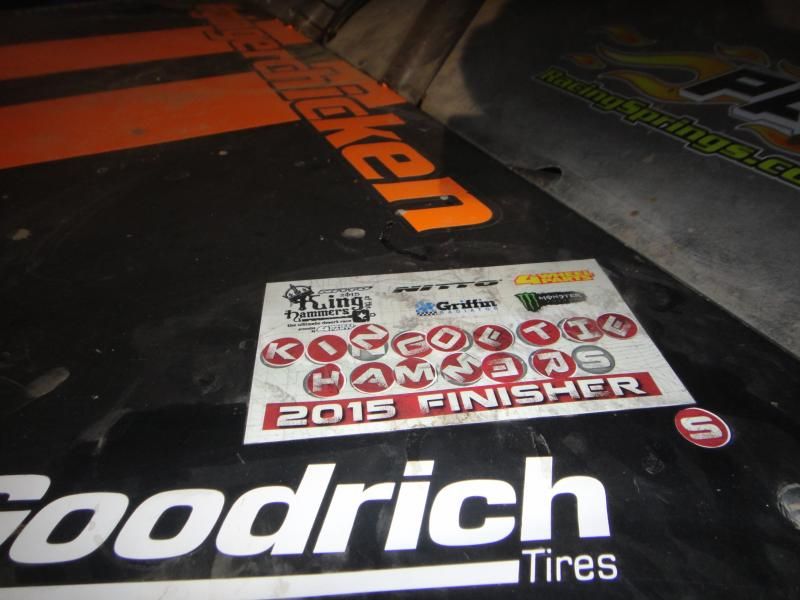 Tom Wayes' car.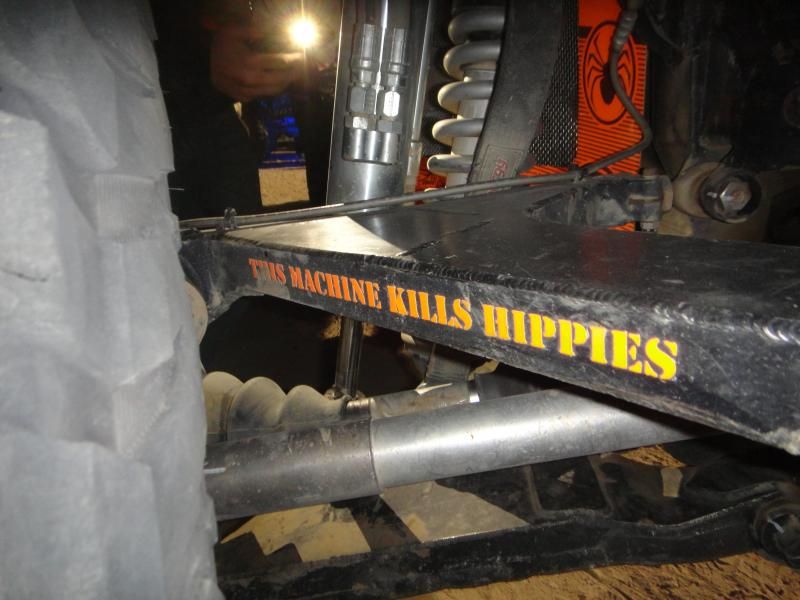 Chad drooling on Tom Wayes' custom visors. He has way better pictures. They're friggin' sweet.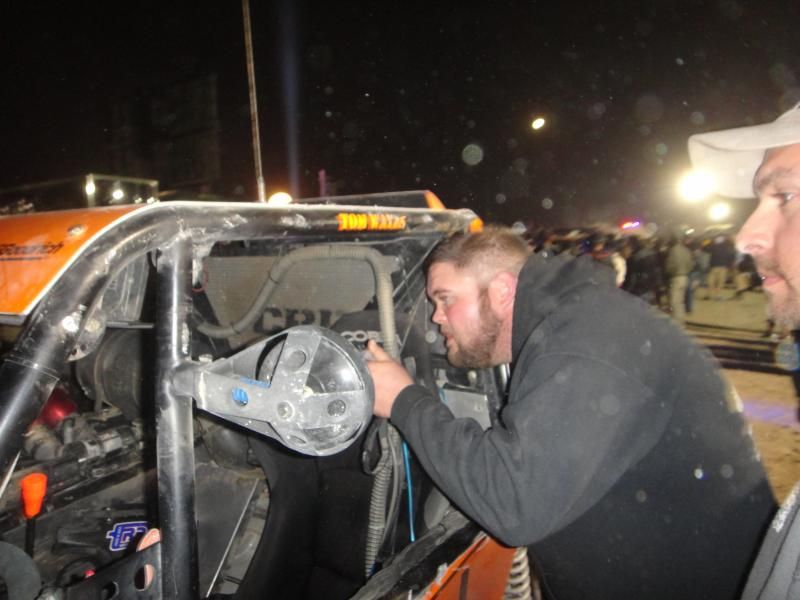 At about this point my camera battery died and I couldn't take any more pictures. In total I took more than 500 photos of our trip. We had an absolute blast. Hung out with some very fine folks, got to see some folks I usually don't see much, wheel some killer trails, and help out the guys and gals that make this happen. Thanks again to David Schneider and Team CRAWL for letting us help in the pits and be close to the action.
Our trip home we stopped at 100 dollar man's to grab an axle for Crazy Daze, stopped for dinner and were home in about 25 hours from leaving the lakebed. I'll leave the phantom "transmission issue" for a campfire story.
If you have never been and are thinking about going to this race next year, start planning NOW. Beg borrow or steal to make it happen. Trying to explain it in words or pictures/video does not do it justice. The experience itself just to go down and spectate is worth it.
_________________
dr drae wrote:
Are these the non CO2 ones that I like men's genitals (shut it) fire, I like men's genitals, fire or the CO2 ones that just go pop pop pop?