Before I continue on I want to make clear to anyone reading this that I am not a professional mechanic in any way. Before I tore into my injection pump I had done plenty of reading into the subject. All I knew going into this is was that the thing with Bosch cast into it fires oil into the engine so I can go wheelin. There may be terms I am getting wrong here and there. I just did it and recorded everything.
So, where was I?
Once the AFC cover is removed and fuel cone is removed it is time to remove the throttle arms. There are two main parts to it and the first is pictured removed below ( Note the last pic in the previous post for what the throttle linkage assembly looks like.)
Note there are two washers between the above arm and the lower arm. When this goes back together the smaller washer fits inside the larger one. Just a note. The only thing that was hooked to the upper arm was a throttle return spring.
The throttle linkage assembly is held down by a hollow cap screw of the 8mm variety, shown below.
Below is a shot of the lower main throttle linkage arm.
BEFORE you remove this arm note its position on the throttle shaft! This is very important.
Apparently being even one spot off will cause the truck to run like hell, if at all.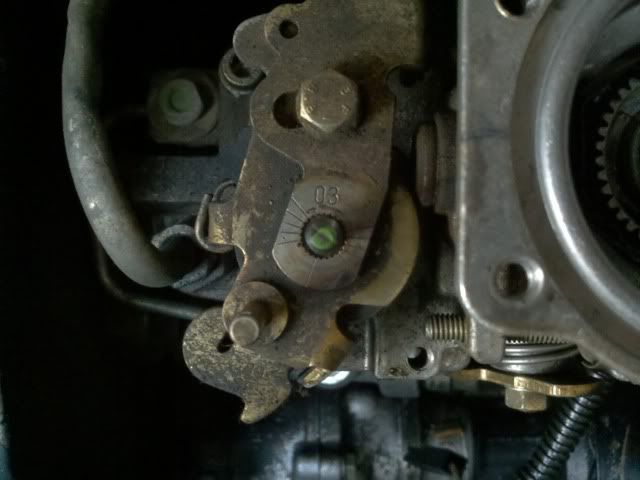 I took several photos of mine before I pulled it. Here is my best one.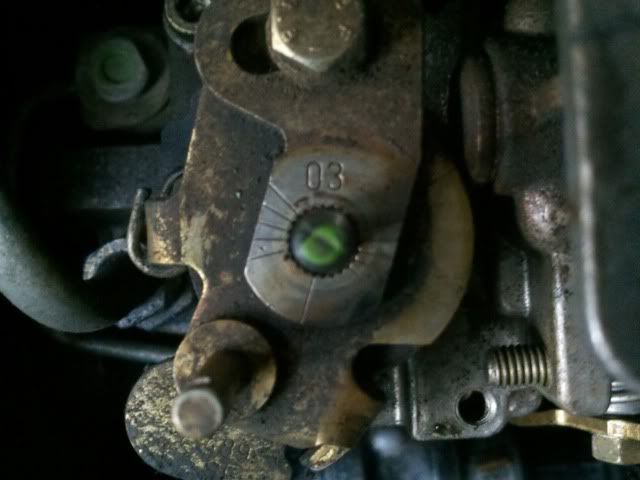 As you pull it off be ready to bring the main throttle return spring with it. Here is everthing you get with the removal of the lower main throttle linkage arm.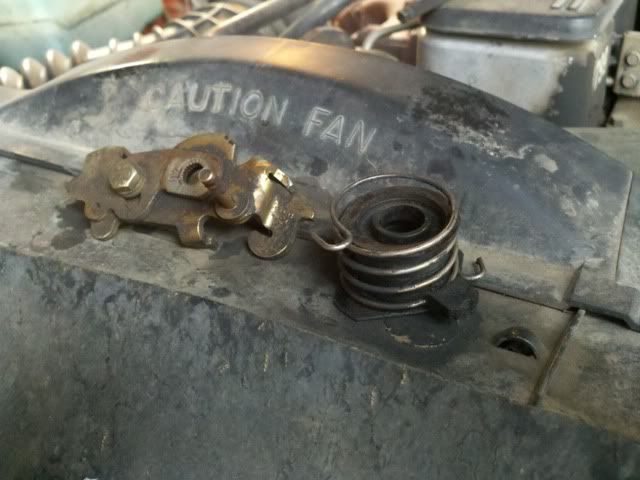 I neglected to photograph or note for myself at all how the plastic spring cup went against the pump body under the linkage. Be assured it can only fit one way and the return spring is easily drug around the throttle shaft to hook back into the arm with a pair of needle nose pliers upon reassembly.
With the linkage removed we are ready to remove the pump top. Here comes another big tip...