Diandra wrote:
My OCD says- maybe not pretty, but clean. We ended up getting a handheld because in the new Rubis there really aren't too many places to put one where it woudn't get in the way.
I hear you there.I tried several different places to mount one on my TJ and finally ended up mounting it onto my cage between the spreader bars: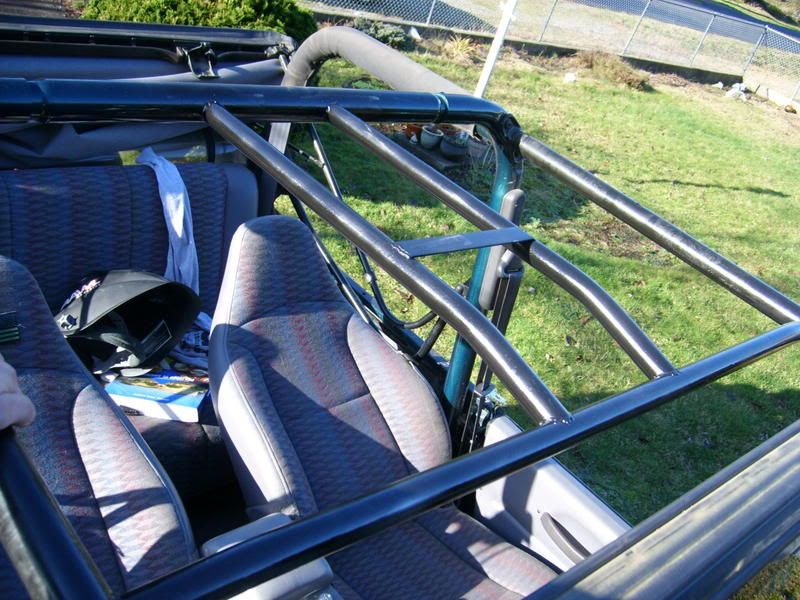 It worked out very well but you need to have a cage to do it (at least a sport cage).